UP: State Cabinet Clears Proposal to Rename Allahabad as Prayagraj; CM Says Those Who Don't Know Are Criticising Decision
The idea was mooted by Health Minister Siddharth Nath Singh.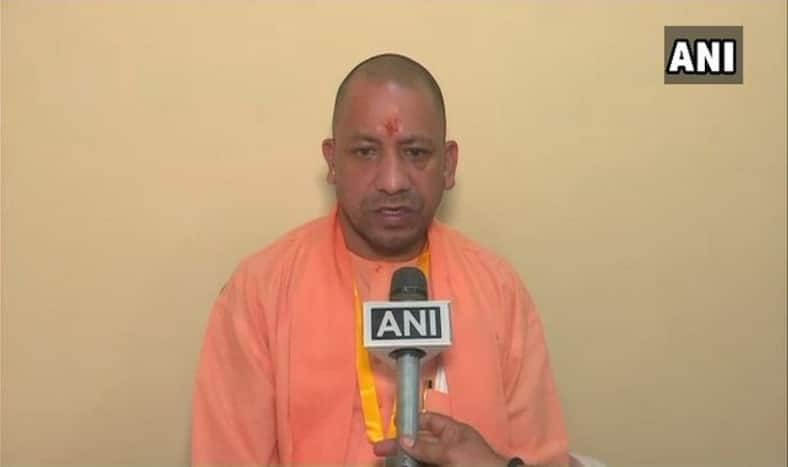 Lucknow: Not one to be cowed down by criticism, Uttar Pradesh Chief Minister Yogi Adityanath has lashed out against those who haven't quite appreciated his government's decision to rename Allahabad as Prayagraj. He said on Tuesday that those doing so did not have an understanding of history and tradition, said reports. (Also read: 1 Dead, 14 Rescued After Under-construction Bridge Collapses)
Earlier in the day, the state Cabinet had cleared the proposal for the name change in a meeting. The Cabinet also said that instructions will be sent to all concerned departments and institutions to follow the new order. Ever since the news of the proposal came out a few days ago, criticism surfaced against it even as Yogi continued to defend the move. "Prayagraj was named Allahabad during the Mughal era, around 500 years ago. The place is a confluence of three Holy rivers; the Saraswati, Yamuna and Ganga. Hence the name Prayagraj," he said. "People who have zero understanding of our history and traditions would question the move."
The proposal to change the name was floated by Bharatiya Janata Party (BJP) leader and UP Health Minister Siddharth Nath Singh a few months ago. As per some reports, banners for the 2019 Kumbh Mela mention the name of the city as Prayagraj instead of Allahabad so the renaming might just happen before the Mela begins on January 15 next year. This, along with the earlier renaming of Mughalsarai railway station to Deen Dayal Upadhyay Junction could well pave the way for more such moves. There is already a proposal to rename the Bareilly airport as 'Nath Nagri' and Agra Airport after Pt Deendayal Upadhyaya and possibly rename Kanpur's airport as well.
Meanwhile, political rivals have questioned the decision, accusing the Yogi government of not focusing on key issues like development and people's welfare. On Monday, even former Supreme Court Justice Markanday Katju had taken a swipe at Yogi and suggested new names for as many as 18 cities in the state. In a Facebook post addressed to Yogi, Katju said, "Congratulations on renaming Allahabad as Prayag. But of course, this is not enough. I suggest that the names of these Babars should be changed in the names of the UP cities to eliminate the names of the children. There is a prayer for this kind of kindness."  He suggested alternative names for all the cities mentioned in the list.