Uri attack: 'War has started, official announcement has not made,' says Subramanian Swamy; advice Indians to get ready for nuclear war with Pakistan
Subramanian Swami claimed that the Indian Army has already started its operation in Pakistan and soon people of India will come to know about this.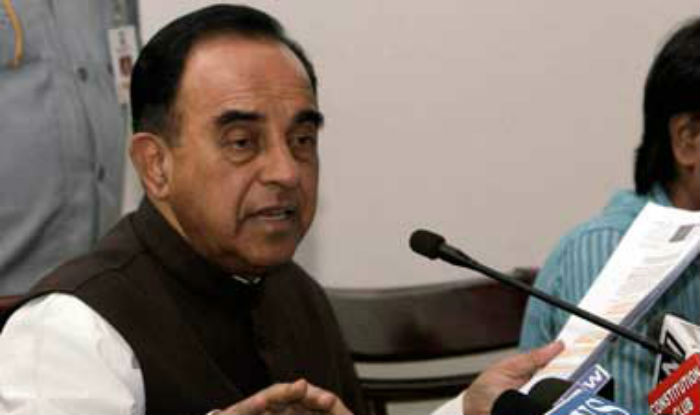 New Delhi, September 24: Bharatiya Janata Party leader and recently appointed Rajya Sabha MP, Subramanian Swamy on Friday made a sensational statement by urging the Indian government to attack Pakistan in the aftermath of Uri attack that led to the death to 18 Indian soldiers. Subramanian Swamy urged the Narendra Modi government top not to give undue importance to Pakistan's nuclear weapon and attack the neighbouring country if full fledge even if it results in a full-blown nuclear war. In a news channel interview, Subramanian Swamy also advised: "10 crore Indians to be prepared to get killed by nuclear strikes". Speaking at ABP News' flagship programme, Subramanian Swamy said, "If there is a nuclear war with Pakistan, only 10 crore Indians will die. But India will still be left with 110 crore population. Our nuclear bombs will wipe off Pakistan from world's map".
Subramanian Swami claimed that the Indian Army has already started its operation in Pakistan and soon people of India will come to know about this. He said, "Our will soon start surgical strikes on Jaish-e-Mohammed's base in Pakistan". Swamy further added, "I think there is very low chance of nuclear with Pakistan. But if it takes place then 10 crores Indian must prepare themselves to die". Subramanian Swamy further said, "there will be strikes at terror camps in Pakistan in few days" and claimed that they will break Pakistan into four countries. Also Read – Narendra Modi to give first speech after Uri attack – Live streaming & live telecast
Subramanian Swamy has been known for making provocative statements and he is also dubbed as a senseless speaker. Swamy's venomous comments cost him his job at Harvard, where he was appointed as a professor once. Subramanian Swami faced unprecedented anger by Harvard University after his article in Indian newspaper demonised Muslims. Also, 400 students from Harvard complained about Swamy's behaviour at the university and asked the administration to remove him.
Prime Minister Narendra Modi meets defence chief's
On Saturday morning Prime Minister Narendra Modi met with the chief of Indian Army, Air Force and Staff of Navy to discuss the prevailing security conditions after the Uri attacks. Apart from the to brass, NSA chief Ajit Doval along with IB and RAW chief were also present at the meeting held at PM Modi's residence at 7 Lok Kalyan Marg. The high-level meeting was held to discuss India's response to Uri attack, in which India has held Islamabad responsible. Also Read – Uri terror attack: Narendra Modi calibrates hard-hitting response to Pakistan in meeting with chiefs of armed forces
Later in the day Narendra Modi is expected to break his silence on Uri attack and will address public at Kozikhode, Kerala. Soon after the attack PM Modi had vowed that he will not let the perpetrators go "unpunished". Defence minister Manohar Parrikar had also asserted that the Prime Minister's promise to punish those behind the Uri terror attack would not remain just words. Last week, heavily armed militant attacked an Indian army base in Uri, Jammu and Kashmir that claimed lives of eighteen soldiers.