Chhattisgarh Election 2018 Results: Akaltara, Janjgir-Champa, Sakti, Chandrapur, Jaijaipur, Pamgarh, Bilaigarh, Kasdol Vote counting Live Updates
Results: Akaltara, Janjgir-Champa, Sakti, Chandrapur, Jaijaipur, Pamgarh, Bilaigarh, Kasdol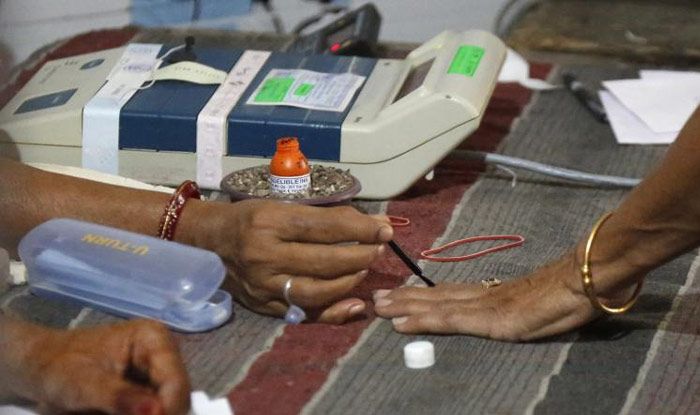 New Delhi: The counting of votes for Chhattisgarh Assembly Election 2018 is finished and the results have come in. The Janjgir-Champa Lok Sabha constituency – reserved for Scheduled Castes (SC) candidates – is composed of eight Assembly segments. Let's take a look at them:
Akaltara: BJP's Saurabh Singh Wins
The Akaltara Assembly constituency was held by Chunnilal Sahu of Congress, who defeated BJP's Dinesh Singh by over 21,000 votes in the 2013 assembly elections. This year, the saffron party fielded Saurabh Singh against Sahu. Another key candidate in the fray was Richa Jogi of Bahujan Samaj Party (BSP). However, BJP's Saurabh Singh won over BSP by 1,854 votes.
Janjgir-Champa: BJP's Narayan Chandel Wins
In Janjgir-Champa Assembly constituency, Congress candidate Motilal Dewangan had defeated BJP's Narayan Prasad Chandel by over 10,000 votes in the 2013 polls. In the 2008 elections, Chandel had defeated Dewangan by a margin of fewer than 2,000 votes. The 2018 contest between was also expected to be a tough one in which BJP defeated Congress 4,188 votes.
Click here for detailed live updates
Sakti: Congress' Charan Das Mahant Wins
Sakti constituency has been ruled over by BJP's Dr Khilawan Sahu. He beat Saroja Manharan Rathore of the Congress by around 9,000 in the 2013 state elections. For 2018, the BJP fielded Megharam Sahu while Charan Das Mahant was contesting for the Congress party. Congress defeated BJP by over 30,046 votes.
Chandrapur: Congress' Ram Kumar Yadav Wins
The Chandrapur seat has been a BJP stronghold for the last 10 years. In the last assembly elections, Yudhvir Singh Judev was the leading candidate and Ram Kumar Yadav, also from the saffron party, the runner-up. In the 2018 polls, the candidate for the BJP was Shrimati Sayungita Singh and for the Congress was Ram Kumar Yadav. Yadav defeated BSP's Gitanjali Patel by 4,418 votes.
Jaijaipur: BSP's Keshav Prasad Chandra Wins
The Jaijaipur Assembly constituency was held by Keshav Prasad Chandra of BSP. He defeated BJP's Kailash Sahu in the 2013 state assembly polls by around 2,500 votes. This year, the BJP again pitted Kailash Sahu while the Congress fielded Anil Kumar Sahu to take on Chandra. However, it was BSP's Keshav Chandra who went on to win over BJP by 21,687 votes.
Pamgarh: BSP's Indu Banjare Wins
The Pamgarh Assembly constituency was held by Ambesh Jangre of BJP. In the 2013 elections, he beat Dujram Bouddh of BSP. Ambesh Jangre got 35 percent of the votes. This year, the BJP fielded Ambesh Jangde while the Congress betted on Gorelal Barman. However, it was BSP's Indu Banjare who went on to register a win over Congress' Barman by 3,061 votes.
Bilaigarh: Congress' Chandradev Prasad Rai Wins
The Bilaigarh seat was held by BJP's Sanam Jangde, who defeated Congress candidate Shiv Kumar Dahariya by around 12,500 votes in the last state elections. This time, the Congress fielded Chandradev Prasad Rai against Jangde. Congress won over BSP's Shyam Kumar Tandan by 9,847 votes.
Kasdol: Congress' Shakuntala Wins
The Kasdol Assembly constituency was represented by Gaurishankar Agrawal of the BJP, who defeated Congress' Rajkamal Singhania by around 23,000 votes. For the 2018 polls, Congress fielded Shakuntala Sahu against Agrawal and won over by 48,418 votes.