Uttarakhand: Three Dead as Helicopter Carrying Relief Material Crashes in Uttarkashi
There were three people on-board when the helicopter crashed. More details are awaited.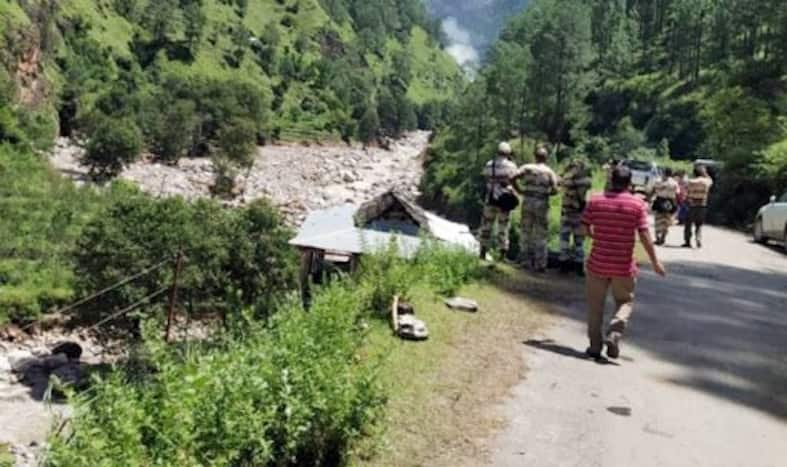 New Delhi: Three people died after a helicopter carrying relief material to the flood-affected areas in Uttarakhand got entangled in a power cable and crashed in Uttarkashi district on Wednesday afternoon.
The three on-board were identified as Captain Lal, Co-pilot Shailesh and a local person Rajpal. The Indo-Tibetan Border Police (ITBP) personnel who were in the area conducting relief work, rushed to the spot as soon as they spotted the chopper crashing.
The helicopter was returning after distributing relief material to the affected from Mori to Moldi in Uttarkashi district when it lost control after getting entangled in overhead electrical wires. The chopper belonged to a company called Heritage Aviation.
A team of 10 members was sent to the site of the crash, the State Disaster Response Force (SDRF) PRO said.
Uttarakhand helicopter crash: The helicopter was going from Mori to Moldi, in Uttarkashi district. Three people were on-board the helicopter. More details awaited. https://t.co/pdYALExPnQ

— ANI (@ANI) August 21, 2019
Uttarakhand Chief Minister Trivendra Singh Rawat has announced a compensation of Rs 15 lakh for the next of kin of the persons who have lost their lives in the chopper crash.
The death toll due to rain-related incidents in Uttarakhand rose to 16 as of Tuesday after several parts were hit by flash floods and cloudbursts leaving many people stranded. Moreover, the water level in Tons River in Uttarkashi has been flowing above the danger mark.
Uttarakhand Chief Minister Trivendra Singh Rawat visited the rain-ravaged Mori block of Uttarkashi on Tuesday and announced a compensation of Rs four lakh to the next of kin of those killed in the natural calamity.