When Atal Bihari Vajpayee Became The Prime Minister For 13 Days And Then 13 Months
Atal Bihari Vajpayee resigned as PM after 13 days and delivered an emotional speech in the Parliament before submitting his resignation to the President.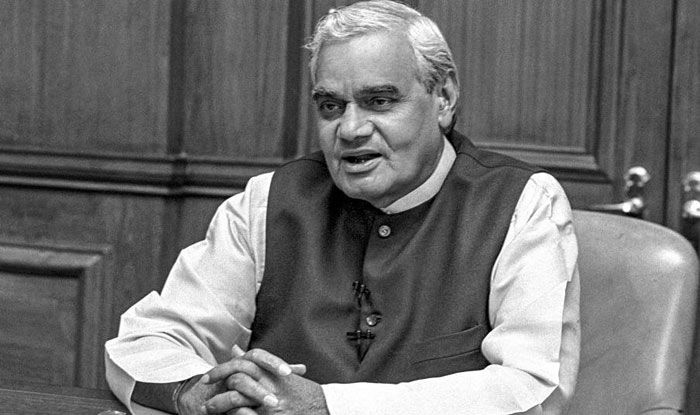 New Delhi, Aug 16: Former Prime Minister Atal Bihari Vajpayee passed away at the age of 93 on Thursday after suffering from prolonged illness for years.
"It is with profound grief that we inform about the sad demise of former Prime Minister of India, Shri Atal Bihari Vajpayee at 05:05pm on 16.08.2018. Shri Vajpayee was admitted in AIIMS on 11.06.2018 and was stable in the last 9 weeks under the care of a team of AIIMS doctors. Unfortunately, his condition deteriorated over the last 36 hours and he was put on life support systems. Despite the best of efforts, we have lost him today. We join the nation in deeply mourning this great loss," Dr (Prof) Aarti Vij, chairperson media and protocol division of AIIMS said in a press statement while announcing the demise of the leader.
Vajpayee was the first person from the BJP to become the prime minister of India. He was sworn in as PM three times. However, the first two times, the number 13 proved unlucky for him.
The BJP emerged as the single largest party in the 1996 Lok Sabha polls. The then President Shankar Dayal Sharma invited Vajpayee to form the government and he was sworn in as the 10th prime minister after remaining in the opposition for four decades.
However, the BJP failed to garner the required mandate for majority and subsequently Vajpayee resigned after 13 days. He delivered an emotional speech in the Parliament and submitted his resignation to the President.
BJP again emerged as the single largest party in the 1998 Lok Sabha elections. This time, the BJP managed to forge an alliance with other smaller parties, which led to the formation of National Democratic Alliance (NDA). Vajpayee was once again sworn in as the prime minister.
The NDA proved its majority in the House, but the BJP-led government lasted for only 13 months after the AIADMK under Jayalalithaa withdrew its support. The government lost the vote of confidence in the Lok Sabha by a single vote.
On the other hand, the opposition too failed to reach the majority mark to form a government and the Lok Sabha was dissolved once again.
When fresh elections were held in 1999, the NDA came back with an absolute majority and Vajpayee became the prime minister for the third time. His government lasted till 2004, completing full term of five years, the first non-Congress government to have done so.