Who is Shloka Mehta? Here's All You Need to Know About Fiancee of Mukesh Ambani's Son Akash Ambani
New Delhi, March 25: Akash Ambani, the scion of India's richest family got engaged to Shloka Mehta the youngest daughter of Russell Mehta, Managing Director, Rosy Blue India, one of the country's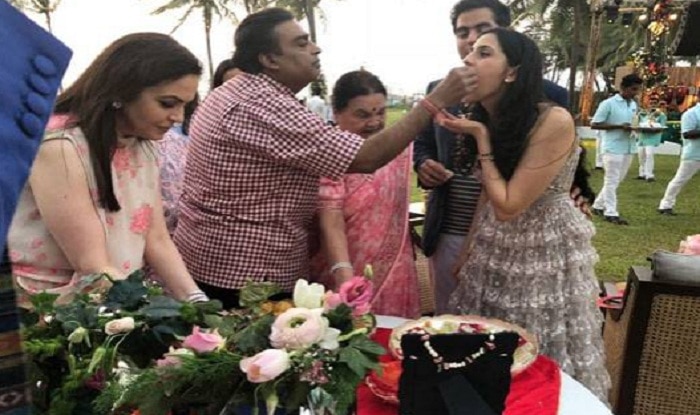 New Delhi, March 25: Akash Ambani, the scion of India's richest family got engaged to Shloka Mehta the youngest daughter of Russell Mehta, Managing Director, Rosy Blue India, one of the country's leading diamond companies. The duo were engaged at a private ceremony in the presence of family members and close friends in Goa.
Though, there has been no official statement on the marriage from the families yet, a local news website Nagpur Today has claimed that the wedding ceremony had been planned for later this year.



Ambanis and Mehtas are family friends: 
The Ambanis and Mehtas reportedly know each. Akash and Shloka had also studied together at Dhirubhai Ambani International School. Speaking to PTI, a source close to the family said, "No dates of either the wedding or engagement of Akash Ambani have been finalised. As and when any good news is to be shared, the family will be delighted to share with everyone."
Who is Shloka Mehta? 
Shloka is the youngest of three children of Russell Mehta, head of Rosy Blue Diamonds, formerly known as B. Arunkumar & Co., which is now ranked among the top half dozen diamond companies of India.
She is the director of Rosy Blue Foundation since July 2014.
She is an avid reader and has always been interested in social work.
After finishing schooling at Dhirubhai Ambani International School in 2009, she went on to study Anthropology at Princeton University.
She did her masters in Law at The London School of Economics and Political Science.
Shloka is also a co-founder of ConnectFor, which matches volunteers with NGOs that need them.