World Environment Day 2015: Menstrual waste disposal and the environment
Every month, 353 million women and adolescent girls across India need to dispose of their menstrual waste. With rising incomes and changing demographics and preferences, the number of disposable, no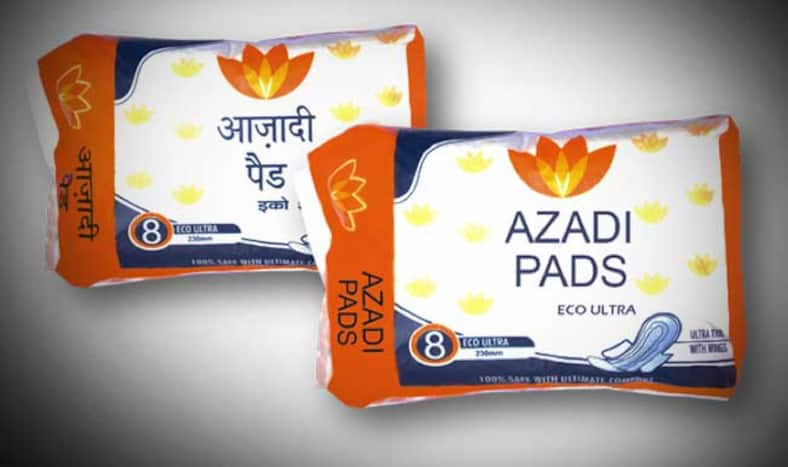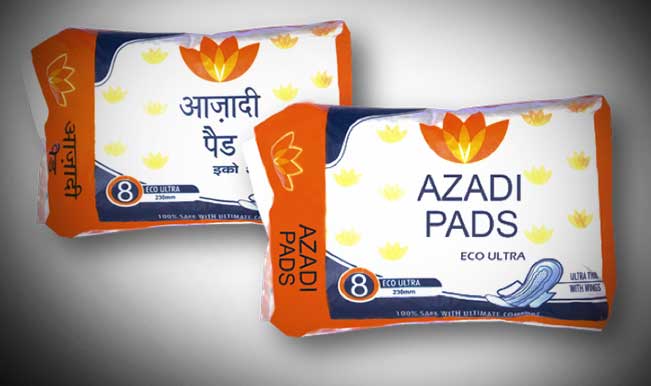 Every month, 353 million women and adolescent girls across India need to dispose of their menstrual waste. With rising incomes and changing demographics and preferences, the number of disposable, non-biodegradable sanitary napkins used in India each month has increased to about 432 million, and the number is growing. While India works to ensure that all women and adolescent girls have access to needed products to manage menstruation, it also needs appropriate investment to ensure that disposable sanitary napkins are safely collected and disposed to avoid adverse environmental and health effects.
In the past, some women let menstrual blood flow freely, and others used dry grasses, plant fibres and animal fur to manage menstrual flow. Although 98 percent of adolescent girls and women in rural India use menstrual cloths, the preferred choice for middle- and higher-income women, young girls, and women in urban slums is disposable sanitary napkins. For all groups, affordability, accessibility, and disposal are barriers to the adoption of these products. Also Read: #TouchThePickle: Whisper campaign aims at dispelling menstruation myths
The relationship between menstrual hygiene and the environment is often oversimplified to product disposal. In reality, the environmental impacts are more complicated. As women in India switch from reusable to disposable menstrual hygiene products, the environmental impact needs to be planned for. Also Read: Say goodbye to period stains! 'Thinkx' launches underwear with a purpose
Cultural taboos and lack of systems limit women's options for disposal of menstrual waste. In a Nirmal Bharat Yatra organized by the Government of India and WASH United in 2012, menstrual waste management practices were discussed. Girls and women from urban areas of Indore and Gorakphpur threw their napkins or cloth in drainage systems of public toilets, or in drains. Women from Madhya Pradesh burned their menstrual waste to keep it a secret. Taboos prevented women interviewed by PATH in Tamil Nadu from leaving menstrual waste in household dustbins.
In communal toilets, lack of waste bins and disposal guidelines resulted in used sanitary napkins being stashed in toilet walls or thrown in toilets, leading to blockages and overflow. For households with sanitation systems, menstrual waste was often thrown in rivers, affecting the primary source of drinking water, or burned, affecting the air. For most women who lack household sanitation, menstruation is managed in open fields, posing safety risks. Inappropriate disposal of menstrual waste also exposes a vulnerable segment of Indian society—that is, manual scavengers, informal household waste collectors and sanitation system caretakers—to potential health risks. Also read: Parineeti Chopra reacts to an ill-informed male journalist on menstruation
Studies by WASH United and others reveal that 30 million school children in India have no access to toilets, 40 percent of schools do not have a separate toilet for girls and 66 percent of girls-only schools do not have functioning toilets. School girls from Wardha district carried their used sanitary napkins home to dispose in dustbins. The used cloths may be first washed and then buried, with an unknown effect on water quality.
Incineration is being advocated as an improved approach in some states, such as parts of Tamil Nadu. However, incineration has environmental and health impacts. Most disposable pads are made from low-density polyethylene plastic polymers, bleached wood pulp and super-absorbent polymer gel (polyacrylate). Burning these materials in informal, low-temperature waste incinerators can lead to toxic by-products. Long-term exposure to these emissions or resulting ash may adversely affect the immune, nervous, endocrine, and reproductive systems. Policy stakeholders will want to ensure that trying to solve one problem does not create a new problem. Also Read: Kochi strip search: The taboo subject of menstruating women and Indian culture
Promising, reusable menstrual hygiene products can minimize these environmental issues, though they require a clean, reliable water source. Menstrual cups that can last for up to 10 years, hybrid reusable sanitary pads that offer flexibility in use of absorbents, and reusable purpose-made cloth pads provide women and adolescents with choices. The Government of India may want to explore these options as part of a commendable effort to provide subsidized sanitary napkins to low-income girls and women.
Solutions for menstrual waste disposal must be multi-pronged and include affordable and appropriate product options beyond sanitary napkins; education to address cultural taboos; guidelines on safe and appropriate disposal methods; sanitation and waste management systems designed with women's input; protective gear for sanitation workers; and responsible investments by municipalities and sanitary napkin manufacturers to address safe disposal. For all these to materialize, multiple stakeholders across the private sector, government departments, and research and public health organizations must take responsibility for finding pathways to achieve these objectives.
By Tanya Dargan (Consultant to PATH), Jennifer Selvaraj (WASH United) and Dhirendra Pratap Singh (Milaan)