Loudspeaker Row: Devendra Fadnavis Skips Key Meet Called by Maharashtra Govt; BJP-Sena Tussle Worsens
Loudspeaker Row: On Sunday, Amravati MP Navneet Rana & husband MLA Ravi Rana were sent to judicial custody for 14-days by the Holiday and Sunday court of Metropolitan Magistrate, Bandra.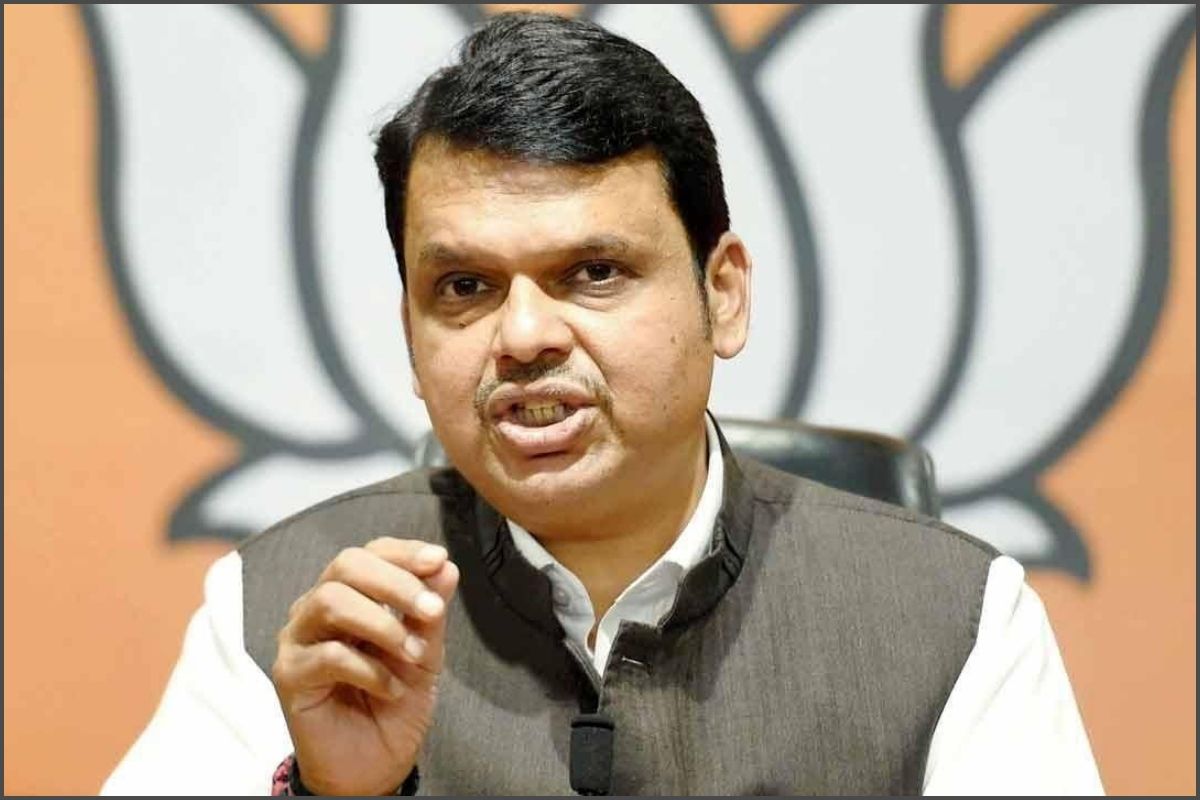 New Delhi: The tussle between the Bharatiya Janata Party (BJP) and the Shiv Sena over the loudspeaker issue has worsened as Leader of Opposition in Maharashtra Assembly Devendra Fadnavis skipped the all-party meeting called by the Maharashtra government on Monday. The meeting was chaired by Home Minister Dilip Walse and Deputy Chief Minister Ajit Pawar at Sahyadri Guest House to discuss the law and order situation in the state amid the row over loudspeakers.
Loudspeaker Row: Here's  What Happened So Far
It's Govt's responsibility to maintain law & order. Police will take action if somebody violates it. If Centre makes a national-level rule over loudspeakers, issues won't come up in states. It was decided that an all-party delegation will meet Centre&discuss this, said Maharashtra HM Dilip Walse. 
Maharashtra govt wants to crush & kill the Opposition. Will Hanuman Chalisa be spoken in Pakistan, if not in Maharashtra? If sedition charges get imposed on Navneet & Ravi Rana, we will all chant Hanuman Chalisa. If the govt has the guts, try charging us with sedition, said LoP Fadnavis while addressing a presser.
I request NCP workers to come and chant Hanuman Chalisa with me in front of my residence. We will continue to recite Hanuman Chalisa always. We want to see if this govt follows the orders of the Supreme Court, if not, we will plan our strategy, said Fadnavis.
We received an invitation from Maharashtra Home Min Dilip Walse Patil for an all-party meeting today, but we didn't go in view of what has happened in last few days. If someone has taken the role of Hitler, we felt it's better to fight instead of communicate, stated LoP Devendra Fadnavis.
"If they feel that by doing such attacks they will stop our fight against corruption, then it is their mistake. BJP leaders are being implicated in fake cases. If the High Court is calling those cases bogus, then they are questioning the High Court itself", he added.
How The Controversy Started?
Raising the pitch for Hindutva, MNS president Raj Thackeray earlier last week said he will visit Ayodhya on June 5 to take darshan of Lord Ram and appealed to "Hindu brothers" to "be prepared" if loudspeakers are not removed from mosques by May 3.
Stating that loudspeakers relaying the 'azaan' call is more of a social issue than a religious one, Thackeray said that they don't want peace in the society disturbed, "but if the use of loudspeakers continues then they (Muslims) will also have to listen to our prayers on loudspeakers".
While the BJP supported the MNS leader's demand, Sharad Pawar, NCP supremo said there was no need to take cognisance of Raj Thackeray's remarks. "I do not take Raj Thackeray seriously. He speaks once in six months or a year," Pawar said.
A week later, Amravati Lok Sabha MP Navneet Rana and her husband Ravi Rana, an MLA, announced their plan to chant 'Hanuman Chalisa' outside 'Matoshree'.
Following this, Shiv Sena workers protested outside the residence of Navneet and Ravi Rana in their bid to stop them from reaching the Chief Minister's residence. Later, the Ranas withdrew their plan to chant 'Hanuman Chalisa' amid protests from Shiv Sena workers.