Madhya Pradesh Assembly Election 2018: CM Shivraj Singh Chouhan Faces Tough Fight in Home Turf Budhni
Madhya Pradesh will vote on November 28 to elect a new 230-member Assembly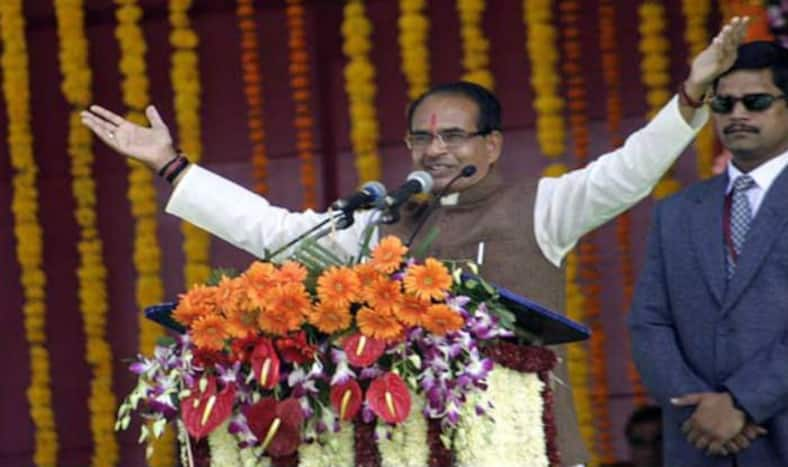 New Delhi: Budhni constituency in Madhya Pradesh is considered a stronghold of Bharatiya Janata Party (BJP) and three-time Chief Minister Shivraj Singh Chouhan. Budhni which is about 70 km from capital city Bhopal has been the home turf of the chief minister. He won this seat for the first time way back in 1990.
In 2013, Chouhan had registered thumping victory over Congress' Mahendra Singh Chouhan from Budhni Vidhan Sabha seat with a margin of about 84,000 votes and this time the BJP has given a slogan of 'Abki baar 1 lakh paar' (this time the victory margin should be over 1 lakh). While Chouhan had bagged 128730 votes, Congress' Mahendra Singh Chouhan had grabbed only 43925 votes.
For the upcoming Madhya Pradesh Assembly election 2018, the Congress has fielded Arun Yadav against the three-time chief minister.  Notably, Yadav is considered to be an 'outsider' by some residents of Budhni.
Speaking to media,Yadav had indirectly called Chouhan a 'Devil'. Accusing MP CM of cheating people of his constituency and of the entire state by perpetrating 'maximum atrocities', the Congress candidate had said that he was fighting a 'devil' in Budhni
Madhya Pradesh will vote on November 28 to elect a new 230-member Assembly. Counting of votes will be held on December 11 and results will be declared on the same day. Notably, the ruling Bharatiya Janata Party  is seeking a fourth straight term in office in the state, while the Congress is making a renewed bid to come back to power after 15 years.