Traffic Movement on Delhi-Jaipur Highway (NH-48) to be Restricted Tomorrow. Read Full Advisory Here
As per the advisory, vehicles travelling from Delhi to Jaipur using National Highway 48 will turn left from Shankar Chowk and then go through Golf Course Road or Rajeev Chowk via Sohna Road or Gurugram-Pataudi Road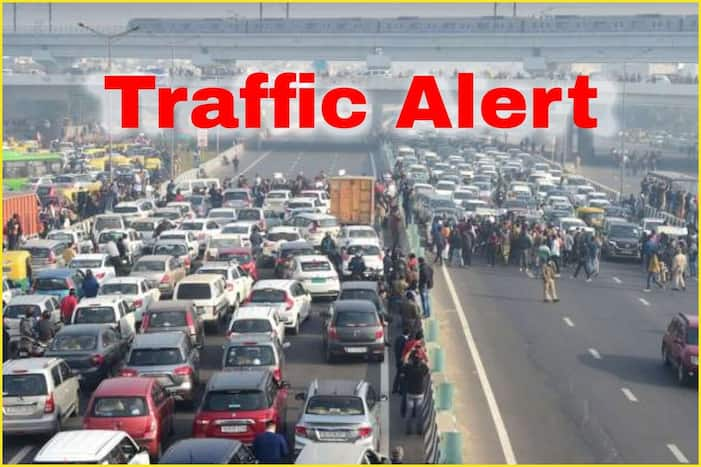 Gurugram/Haryana: The Gurugram traffic police has issued an advisory asking commuters to avoid Delhi-Jaipur Highway (National Highway 48) on Thursday in the wake of President Droupadi Murmu's visit to the Om Shanti Retreat Centre in Bhora Kalan. The advisory said that traffic would be interrupted from 9 am to 12 pm and again from 2-5 pm.
"Some changes were made in the traffic route by the Gurugram police due to the participation of Honorable President Droupadi Murmu in the program of Om Shanti Sansthan present at Bhora Kalan, Gurugram. In this regard, Gurugram Police has issued necessary guidelines to the concerned officer, traffic inspector, zonal officer and naka incharge", the advisory read.
Vehicles travelling from Delhi to Jaipur using National Highway 48 will turn left from Shankar Chowk and then go through Golf Course Road or Rajeev Chowk via Sohna Road or Gurugram-Pataudi Road. Vehicles travelling from Jaipur will go via Panchgaon, Manesar via the Kundali-Manesar-Palwal Expressway.
Traffic Advisory:- pic.twitter.com/MLdY5N3LyG

— Gurugram Traffic Police (@TrafficGGM) February 7, 2023
"In order to run the traffic smoothly, the Gurugram Police appeals to the general public to follow the traffic advisory and use alternative routes so that they do not face any problems," the advisory added.