Colombo Blasts: Death Toll Rises to 290, Curfew Lifted; 24 Suspects Arrested
Colombo Blasts: The death toll in one of the deadliest violence in Sri Lanka has risen to 290.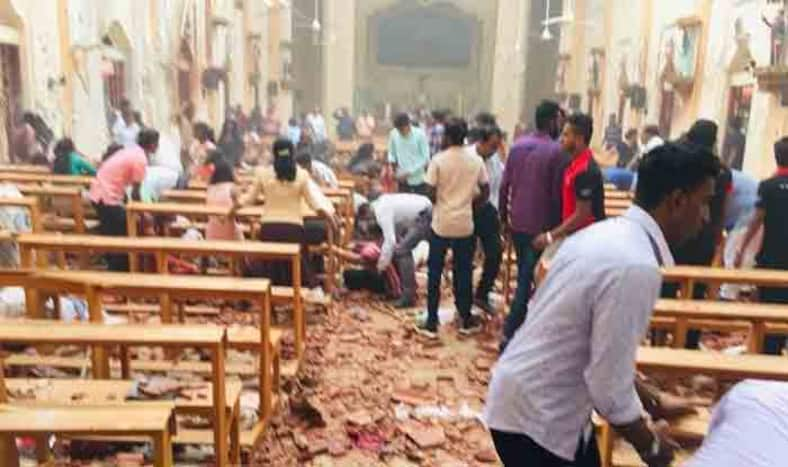 New Delhi: As Sri Lanka continues to grapple with the aftermath of coordinated blasts that rocked the island nation, the death toll on Monday rose to 290. Notably, a string of eight powerful blasts, including suicide attacks, struck churches and luxury hotels frequented by foreigners in Sri Lanka on Easter Sunday, shattering a decade of peace in the island nation since the end of the brutal civil war with the LTTE. More than 500 people were wounded in the deadliest violence in a decade.
According to ANI, at least 24 suspects have been arrested so far. However, the details of the people in the custody have not been disclosed yet.
The island nation also today lifted the curfew which was imposed with immediate effect in the wake of the dastardly attack.
The attacks were carried out at St Anthony's Shrine in Kochchikade in Colombo, St Sebastian's Church in Negombo, the Zion Church in Batticaloa and Kingsbury Hotel, the Shangri-La and the Cinnamon Grand. (One Sri Lanka Suicide Bomber Stood in Queue For Buffet at Hotel Before Exploding Himself: Reports)
No one claimed responsibility for the bloodbath but AFP on Sunday reported that Sri Lankan Police chief Pujuth Jayasundara had issued a nationwide alert 10 days ago warning that suicide bombers planned to hit prominent Catholic churches.
Three Indians were among the dead, Minister of External Affairs Sushma Swaraj confirmed on Sunday, identifying the deceased as Lakshmi, Narayan Chandrashekhar and Ramesh. . (Helpline numbers issued by India)
Expressing grief over the deaths in the dastardly attack, Sri Lanka Prime Minister Ranil Wickremesinghe tweeted, "I strongly condemn the cowardly attacks on our people today. I call upon all Sri Lankans during this tragic time to remain united and strong. Please avoid propagating unverified reports and speculation. The government is taking immediate steps to contain this situation."