26/11 Attacks Mastermind Hafiz Saeed Using Sikh Shrine, Pro-Khalistan Separatists For Anti-India Propaganda
New Delhi, April 30: In a bid to push his propaganda against India, 26/11 Mumbai attacks mastermind Hafiz Saeed is allegedly using the vulnerable Sikh community in Pakistan. Conspiring with pro-K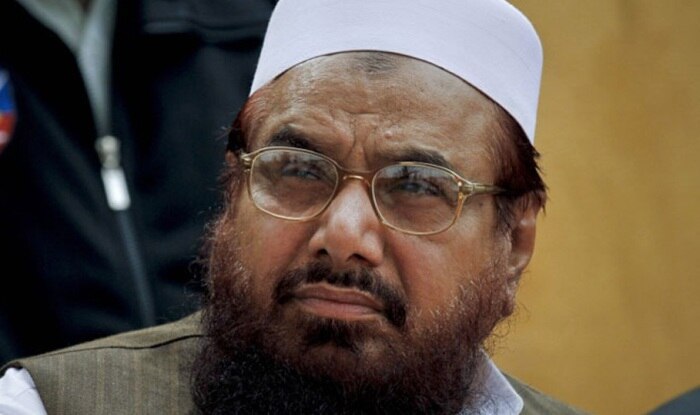 New Delhi, April 30: In a bid to push his propaganda against India, 26/11 Mumbai attacks mastermind Hafiz Saeed is allegedly using the vulnerable Sikh community in Pakistan. Conspiring with pro-Khalistan separatists based in Pakistan, Saeed is reportedly using Sikh shrines to hold conventions and to recruit ' volunteers' for the Khalistan movement. Following his propaganda, Gopal Singh Chawla, Pakistan Sikh Gurdwara Parbandhak Committee (PSGPC) and a pro-Khalistani separatist has also extended his support to Milli Muslim League (MML), a political front recently  launched by Saeed recently.
Earlier on Saturday, Saeed and Chawla had organised the Nankana Sahib event to garner support of the Sikh community in Pakistan in the run-up to the July 2018 general elections by spewing venom against India and to stir up emotions in the name of Kashmir and Khalistan.  As per the reports the event was attended by Milli Muslim League party president Saifullah Khalid and Hafiz Saeed.
"We have reports that Chawla, Saeed and Saifulla spewed venom against India and tried to stir up the emotions in the name of Kashmir and Khalistan," sources informed WION News.  Sources further informed that care was taken to not photograph Hafiz Saeed, who has 10 million USD bounty on his head, during the convention.
Earlier Chawla under the instructions of the Pakistani authorities had stopped Indian officials from entering Gurudwara Panja Sahib on April 14 (Baisakhi Day). The Indian officials had gone to meet Indian pilgrims as a standard practice to help them out with consular-related issues.
A couple of weeks ago, Hafiz Saeed's brother-in-law and the second-in-command of terror outfit LeT and Jamaat-ud-Dawah (JuD), Abdul Rehman Makki had used foul language against Guru Nanak Dev, the first Sikh Guru, at an event in Multan, Pakistan. Makki's remarks were an eye opener for those Sikh militants who have taken shelter in Pakistan to wage acts of terror against India in the name of the so-called Khalistan movement. Makki lashed out against the Sikh faith and had even gone to the extent of calling them "infidels ". Strangely none of the PSGPC leader even condemned Makki's remarks.
At present just a few thousand Sikhs live in Pakistan and they continue to face persecution by Islamic fundamentalists. It is this handful who are being exploited and used by the Pakistani Terror Groups to wage the so called Khalistan Movement.
(With agency inputs)