live
Breaking News Highlights: PM Modi to visit UP, Maharashtra on February 10
Rescuers raced against time early Wednesday to pull survivors from the rubble before they succumbed to cold weather two days after an earthquake tore through southern Turkey and war-ravaged northern Syria.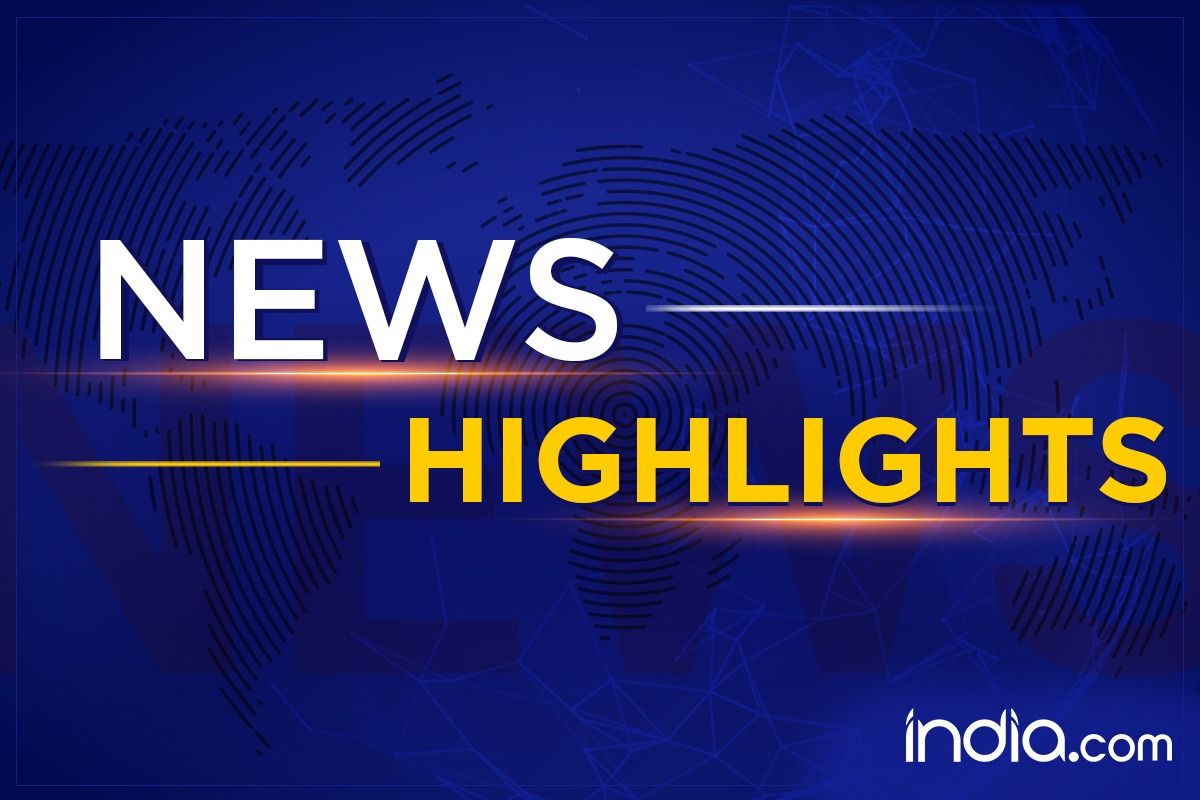 Breaking News: Families in southern Turkey and Syria spent a second night in the freezing cold on Wednesday as overwhelmed rescuers raced to pull people from the rubble two days after a massive earthquake that killed more than 9,600 people. In Turkey, dozens of bodies, some covered in blankets and sheets and others in body bags, were lined up on the ground outside a hospital in Hatay province. Many in the disaster zone had slept their cars or in the streets under blankets, fearful of going back into buildings shaken by the 7.8 magnitude tremor – already Turkey's deadliest since 1999 – that hit in the early hours of Monday. Rescuers there and in neighboring Syria warned that the death toll would keep rising as some survivors said help had yet to arrive.
India.com brings you all the latest updates and breaking news from India and the world. Stay tuned to get live updates on all major news topics.
Live Updates
Updates to This LIVE Blog is closed now. Thanks for staying with us.

US Asst Secy of State for European & Eurasian Affairs on Ukrainian lawmaker urging US to sanction India if it keeps buying Russian energy

We're not looking to sanction India.Our partnership with India is one of our most consequential relationships.

The energy security agenda that India & the US are pursuing together is particularly important in light of what Vladimir Putin has done over the past yr to disrupt global energy markets: Geoffrey Pyatt, US Assistant Secretary for Energy Resources

(Pic: US Dept of State website) pic.twitter.com/l32bmEGQuU

— ANI (@ANI) February 8, 2023

3 days ago they announced that they want to protest outside Punjab CM's residence. We told them that 144 CrPC is imposed in Chandigarh & we cannot allow their protest. Today thousands of their people came near police barricades & tried to break the barricades: DGP Chandigarh pic.twitter.com/9jE1S7exx3

— ANI (@ANI) February 8, 2023

Sanctions don't cover humanitarian challenges: MEA on assistance to quake-hit Syria

Social media policy 2023 for UP Police issued.

Making comments on government or personal social media platforms over government, its policies, programs, political parties, political leaders and ideologies prohibited.

Social media policy 2023 for UP Police issued.

Social media policy 2023 for UP Police issued. Use of social media for personal usage during govt duty, making of video & reels on duty or in uniform, live telecast on social media or personal profiles banned. Police officials on intelligence ops to stay away from social media.

2022 Morbi bridge collapse | Accused, Oreva Group promoter Jaysukh Patel sent to jail. He was produced before Morbi Sessions court today at the end of his 7-day Police remand and was sent to jail after the Police didn't seek any further remand.

gujarat