China Set to Sell 48 Drones to Pakistan
The deal comes in the wake of India signing the S-400 missile deal with Russia.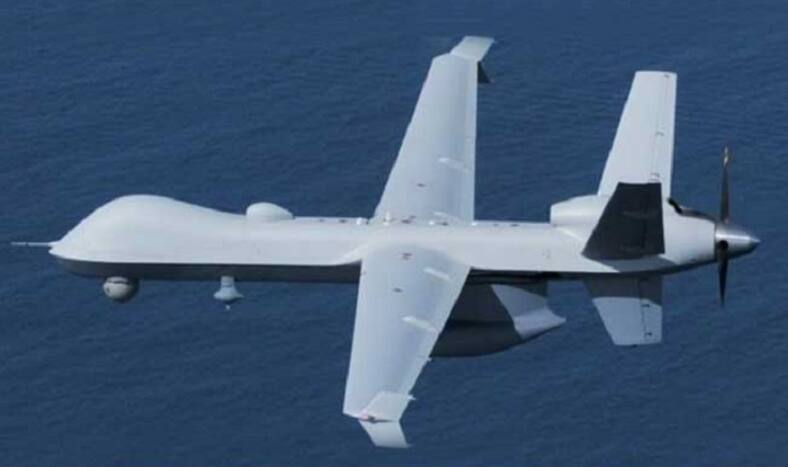 New Delhi: China is all set to sell 48 high-end military drones to Pakistan in what has been touted as the largest deal of its kind, official media reported on Tuesday. The cost of the deal has not revealed yet. The Unmanned Aerial Vehicle (UAV) will also be jointly manufactured, state-run Global Times reported. (Also read: CAATSA Not Aimed at Damaging Military Capabilities of Allies, Says US)
The announcement by China follows close on the heels of India signing a deal for S-400 missile systems from Russia. The deal was inked during last week's visit of Russian President Vladimir Putin to New Delhi. The Global Times said the deal for the acquisition of Chinese drones was announced by Pakistan Air Force's Sherdils Aerobatic Team on its official Facebook account.
The air force academy aerobatics team announced that in the future, the Pakistan Aeronautical Complex Kamra and the Aviation Industry Corporation of China's Chengdu Aircraft Industrial (Group) Company will jointly manufacture the drones, the report said. The drone, Wing Loong II, made its maiden flight in February last year, an earlier report by the state-run Xinhua news agency said.
Within 10 months of its maiden flight, multiple live firing tests had been conducted in accordance with the requirement of its customers, including stationary targets, moving targets, time-sensitive targets and air-ground coordination, the report said. A deal involving as many as 48 Wing Loong IIs, if confirmed, would be China's largest export deal for drones to date, Song Zhongping, a military expert and TV commentator, told the Global Times.
It makes sense the aerobatic team was closely involved with the deal, Song said, noting that the team is expected to train the drone operators. US drones like the MQ-1 Predator and MQ-9 Reaper are technologically more advanced, but Washington limits their export, Song said