Citizens in Kyiv Take Shelter In Underground Metro Stations As Russia Invades Ukraine
Explosions have been heard and air raid sirens sounded in cities across Ukraine after Russia announced a military operation into the country, news agency AFP Reports.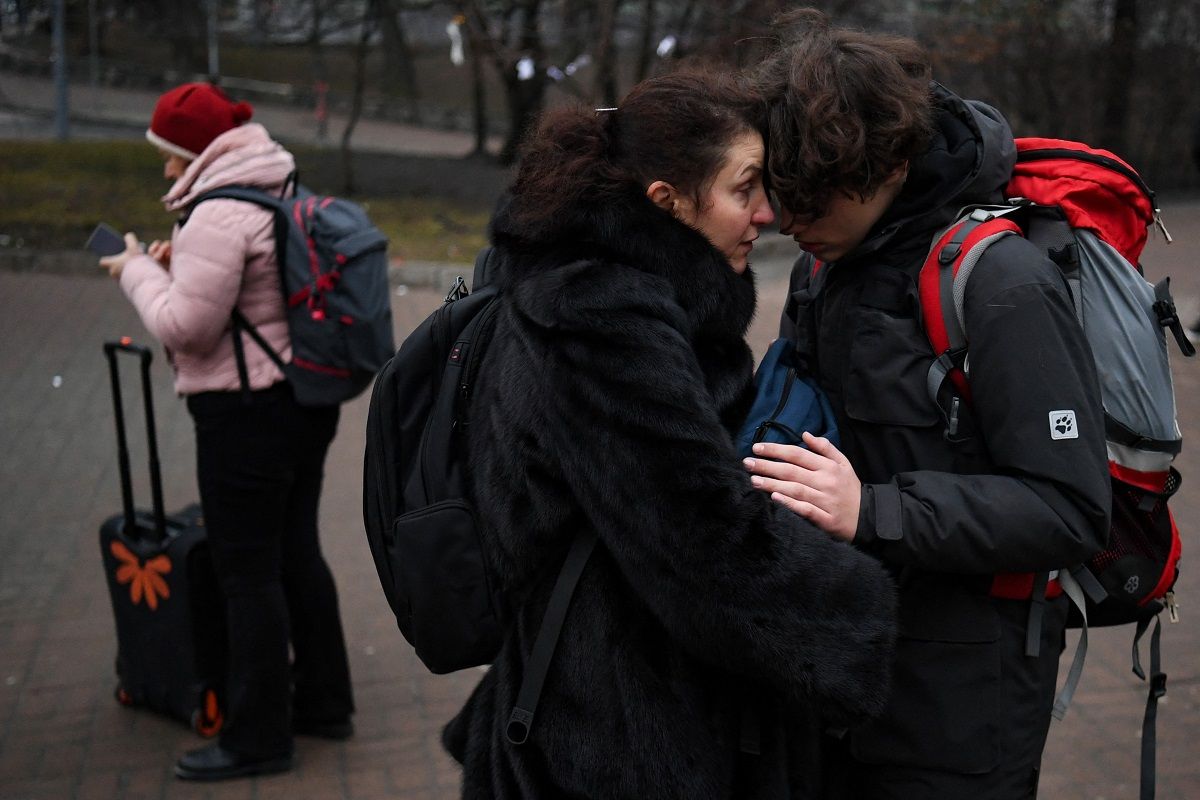 Kyiv: Soon after Russian President Vladimir Putin announced a "special military operation" in Ukraine, explosions and air raid sirens were heard in various parts of the country, including capital Kyiv. According to various media reports, citizens in Kyiv were seen heading to underground metro to take shelters as authorities declared martial law in the country.
The BBC's eastern Europe correspondent Sarah Rainsford, reporting from the city of Kramatorsk in Ukraine's Donbas region, says residents are "shocked and horrified to imagine what might be coming". She says the situation in the area is "completely unclear".
"People were out on the streets last night in this city – they were waving the Ukrainian flag. They said this was their land. They were going nowhere….This is what people have been expecting, they have been waiting for, but no-one here can quite believe it's actually happening."
This is because Kyiv's extensive subway system doubles as bomb shelters. It is the oldest and largest underground network in the eastern European country.
Earlier this month, Kyiv Mayor Vitali Klitschko had said the city had prepared to provide shelter to people in the underground metro stations in the event of a Russian invasion. "The key bomb shelter in the city of Kyiv will also be the Kyiv subway, which, in the event of — God forbid — zero hour, will be ready to accommodate people who can take shelter in case of a possible attack," he said.
Many civilians, including schoolchildren, were given training drills on where to go in case of a bombing. For many, it was a subway station.
Meanwhile, long lines at ATMs and gas stations are witnessed around Ukraine.
Kramatorsk: Long lines at atms and gas stations. Ukrainian armored vehicles with troops atop speeding down the highway. Fire truck and ambulance roaring down the street. pic.twitter.com/1uCxlQ756S

— Christopher Miller (@ChristopherJM) February 24, 2022