Eight Countries Including India, China, Japan Free From Sanctions: US Secretary of State Mike Pompeo
"The US officials have come to the understanding that they could not replace the Iranian oil on the market," said Rouhani.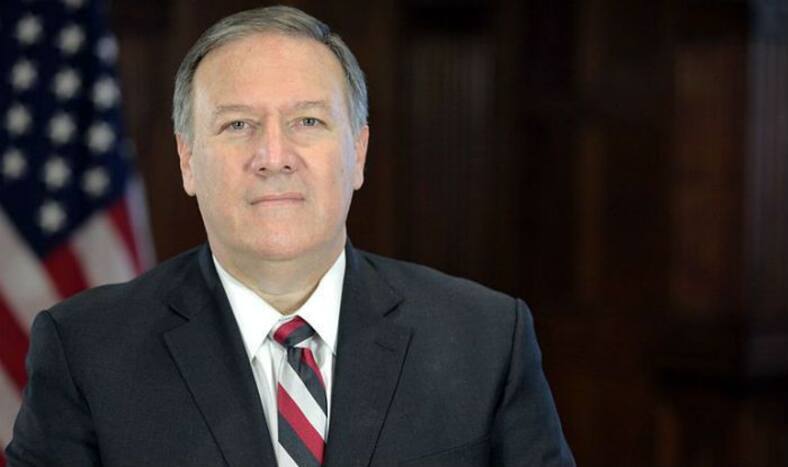 Washington: After days of threatening to impose sanctions, US finally exempted eight countries; India, Italy, Japan, China and South Korea from sanctions on importing Iranian oil, said US Secretary of State Mike Pompeo on Monday. Oil prices increased on Monday after a five-day slump as US President Donald Trump's administration unleashed the "toughest ever" sanctions against Tehran. In reaction to the anti-Iran sanctions, defiant Iranian President Hassan Rouhani vowed to sell crude oil in the international market. Rouhani was quoted as saying, "We should break the sanctions very well, and we will do that."
The latest sanctions that target Iran's oil and financial sectors come after Trump's decision in May to pull out of the 2015 nuclear deal between Tehran and the six world powers, reported the BBC. The European Union had agreed to curb Iran's nuclear programme in return for the lifting of restrictions mainly on its oil sales. Before travelling to a campaign rally for the US midterm elections, Trump said, "The Iran sanctions are very strong. They are the strongest sanctions we've ever imposed. And we'll see what happens with Iran, but they're not doing very well, I can tell you."
Accusing Iran of stirring up regional instability and exporting violence, Washington terminated the nuclear accord on May 8 and said called it "one of the worst and most one-sided deals the US had ever entered into". More than 700 individuals, entities, vessels and aircraft were now on the sanctions list, including major banks, oil exporters and shipping companies. The measures will make it difficult to do business with the oil-rich nation.
"With the help of the people and the unity that exists in our society, we have to make the Americans understand that they must not use the language of force, pressure and threats to speak to the great Iranian nation. They must be punished once and for all," Rouhani said at a meeting of economic officials.
"The US officials have come to the understanding that they could not replace the Iranian oil on the market," he said, adding that even if they did not grant waivers to some countries to keep trading oil with Iran, "we would still be able to sell our oil and we have adequate capabilities to do that".
The UK, Germany and France — which were among the five countries still committed to the nuclear pact — objected to the sanctions. They promised to support European firms that do "legitimate business" with Iran and set up an alternative payment mechanism that will help companies trade without facing US penalties. (With IANS inputs)