The Indian Connection of Rishi Sunak–The Man Who Could Replace Boris Johnson as UK PM
Johnson agreed to step down after one of his closest allies, Treasury Chief Nadhim Zahawi, told the prime minister to resign for the good of the country.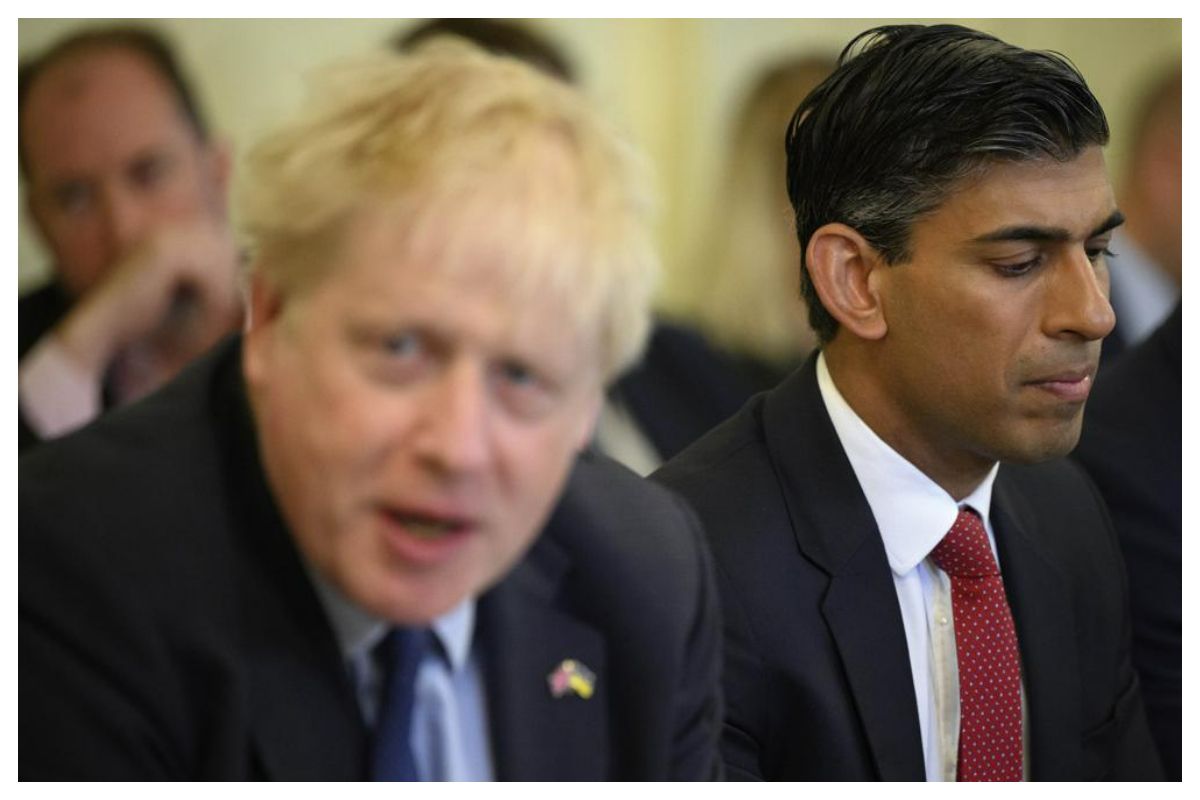 Boris Johnson Resigns: Indian-Origin leader Rishi Sunak, whose resignation as the Chancellor of the exchequer triggered a series of resignations against Boris Johnson, is likely to be the contender for next Prime Minister of United Kingdom. Rishi Sunak, 42, was picked by Boris Johnson and appointed Chancellor of the Exchequer — his first full cabinet position — in February 2020.
Boris Johnson Thursday resigned as the UK PM after days of defections plunged the Conservative Party-led government into a deeper political crisis. Addressing the nation, Johnson said he will serve as the PM until a new leader is appointed and added that he was immensely proud of his achievements.
Johnson agreed to step down after one of his closest allies, Treasury Chief Nadhim Zahawi, told the prime minister to resign for the good of the country. It was not immediately clear whether Johnson will stay in office while the Conservative Party chooses a new leader, who will automatically become prime minister as well. A formal announcement is expected later Thursday.
"Prime Minister: this is not sustainable and it will only get worse: for you, for the Conservative Party and most importantly of all the country," Zahawi said in a letter to Johnson. "You must do the right thing and go now."
All You Need To Know About Rishi Sunak:
Sunak is of Indian-origin, and was born on May 12, 1980, in Southampton. His father was a General Practitioner (GP) in the National Health Service (NHS), while his mother ran her own pharmacy.
Prior to entering politics, the 42-year-old had a successful business career.
His experience includes co-founding a large investment firm.
The firm worked with companies ranging from those in the Silicon Valley, California, and those based in India's IT capital, Bengaluru.
A Member of Parliament (MP) for Richmond (Yorks) since 2015, he served as the Chancellor of the Exchequer from February 2020 to June 2022.
Previously, Sunak also served as the Chief Secretary to the Treasury, and Parliamentary Under-Secretary of State for Local Government.
Sunak was widely regarded as the party's brightest rising star, the best-known of potential leadership contenders — and the bookies' favorite to succeed Johnson.
Sunak, 42, was thrust into the spotlight when he became treasury chief in 2020, tasked with the unenviable job of steering the economy through its worst economic slump on record because of the pandemic.
He dished out billions of pounds in emergency spending to help businesses and workers, and his policies have generally been seen in a positive light.
But "partygate" changed those fortunes. Like Johnson, he was issued a police fine for attending a lockdown-flouting birthday party at Downing Street in June 2020. He has also come under heavy criticism for being slow to respond to Britain's severe cost-of-living crisis.
Sunak also faced pressure following revelations that his wife, Akshata Murthy, avoided paying U.K. taxes on her overseas income, and that the former investment banker held on to his U.S. green card while serving in government.
Born to Indian parents who moved to the U.K. from East Africa, Sunak attended the exclusive Winchester College private school and studied at Oxford.
Some see his elite education and past work for the investment bank Goldman Sachs and a hedge fund as a deficit because he seems out of touch with ordinary voters.