Louisiana: Muslim student says 2 men assaulted her, stole hijab
Lafayette Police Department spokesman Cpl. Karl Ratcliff said investigators haven't found witnesses or surveillance video to assist them.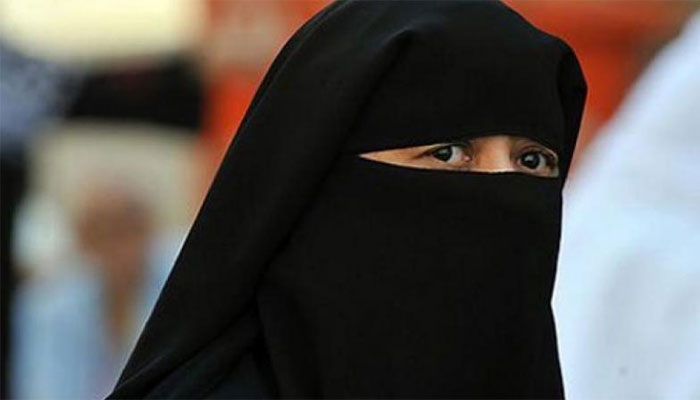 Baton Rouge, Nov 10 (AP): A Louisiana college student was assaulted and robbed of her wallet and Muslim headscarf by two men, one of whom was wearing a white "Trump" hat, authorities said today. The 18-year-old woman told investigators she was walking near the University of Louisiana at Lafayette's campus Wednesday morning hours after Donald Trump's presidential victory when she was accosted by two white men who drove up in a gray sedan, Lafayette police said in a statement.
The student said the men struck her with a metal object, knocking her down, and stole her wallet and the headscarf, known as a hijab. She also said the men shouted racial obscenities as they struck her several times in the back. Police haven't identified any suspects. The student declined medical treatment.
Lafayette Police Department spokesman Cpl. Karl Ratcliff said investigators haven't found witnesses or surveillance video to assist them.
"Basically, all we have is her statement," Ratcliff said. "At this point, there's not really much else we can do with it." The university's police department issued a statement notifying staff and students about the student's reported attack. In a separate statement that didn't mention the incident, university president E. Joseph Savoie called for unity after a "long, contentious presidential campaign."
"With the election behind us, we must now concentrate on trying to find common ground that will enable us to move forward – together – as a nation," Savoie said. Kareem Attia, a 23-year-old graduate student who is president of the university's Muslim Student Association, said he didn't want to jump to any conclusions about whether the election results inspired the alleged attack. "I don't think that's proper," he said. "But I will say a hate crime is a hate crime. It's not within our religion to accept it. It's not within our species of humans to accept that, either."
(Image used is representative)