North Korea Could Attack US With Nuclear Missile Within Months, Says Worried CIA Director Mike Pompeo
Washington, Jan 30: North Korea could have a nuclear missile and attack the US 'in a matter of a handful of months', said Central Intelligence Agency (CIA) director Mike Pompeo in an interview with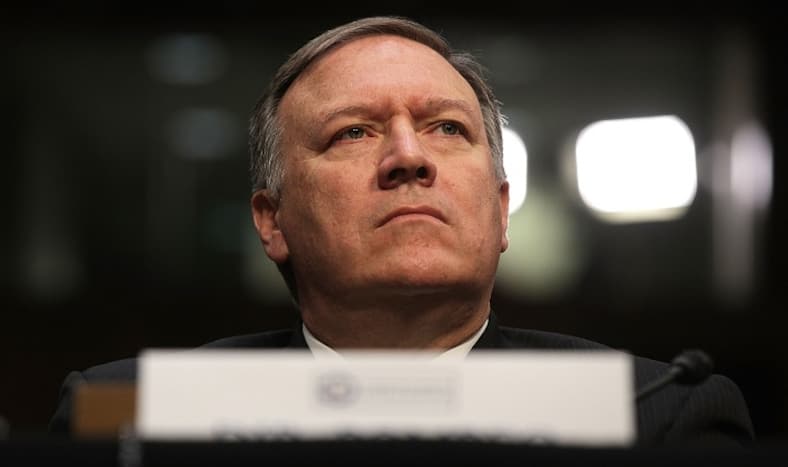 Washington, Jan 30: North Korea could have a nuclear missile and attack the US 'in a matter of a handful of months', said Central Intelligence Agency (CIA) director Mike Pompeo in an interview with the BBC. Pompeo said the CIA is constantly discussing the threat from North Korean dictator Kim Jong Un.
"We talk about him having the ability to deliver a nuclear weapon to the United States in a matter of a handful of months. Our task is to have provided the intelligence to the President of the United States that will deliver to him a set of options that continue to take down that risk by non-diplomatic means," Mike Pompeo said.
Speaking on the consequences if war erupts between the US and North Korea, the CIA chief said that the use of force against Pyongyang could lead to a devastating loss of life in the region. Pompeo further said that many options are available for removing Kim Jong Un or otherwise limiting his ability to launch a nuclear weapon at the US.
US president Donald Trump has promised "fire and fury" if North Korea does not curb its nuclear ambitions and according to Pompeo, the warning are not landing on deaf ears in Pyongyang. "When you see this language that the President chooses to use, there are many audiences for it… and I assure you Kim Jong-un understands the message that America is serious," he said.
Speaking on Russian meddling in American elections, the CIA director said that he had not seen a decrease in Russian attempts to influence US voting systems, adding that his intelligence agency is not concerned that Russia will be successful in its attempts.
"I have every expectation that they will continue to try and do that, but I'm confident that America will be able to have a free and fair election [and] that we will push back in a way that is sufficiently robust that the impact they have on our election won't be great," Pompeo said.