live
Russia-Ukraine War Day 10 Highlights: After Brief Ceasefire, Russia Announces Resuming Fighting In Mariupol And Volnovakha
Russia-Ukraine War Updates: Russian forces will stop firing at 1000 Moscow time to allow humanitarian corridors out of the Ukrainian cities of Mariupol and Volnovakha, Russia's defence ministry said, Interfax reported.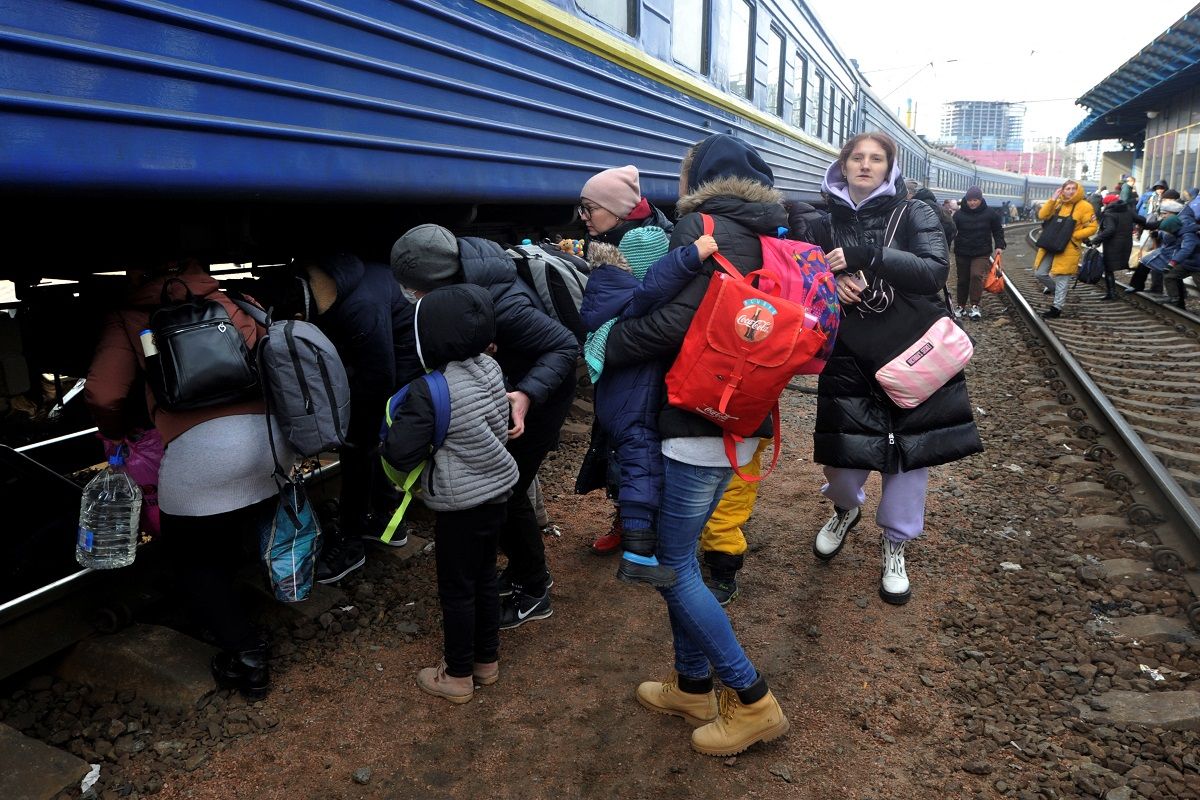 Russia-Ukraine War Updates March 5: The Russian war on Ukraine has entered 10th day today. The U.S. Embassy in Ukraine has called Russia's attack on a nuclear plant a war crime. "It is a war crime to attack a nuclear power plant," the embassy statement said. "Putin's shelling of Europe's largest nuclear plant takes his reign of terror one step further." Russian troops seized the plant on Friday in an attack that set it on fire and briefly raised fears of a nuclear disaster. The blaze was extinguished and no radiation was released. Ukrainian President Volodymyr Zelensky called Russia's action "nuclear terrorism" and appealed to the U.N. Security Council for action to safeguard Ukraine's endangered nuclear facilities. Ukrainian Prime Minister Denys Shmyhal appealed to the International Atomic Energy Agency and the EU to send representatives to all five of Ukraine's nuclear power plants. "This is a question of the security of the whole world," he said in a nighttime video address. Meanwhile, fighting intensified in southern Ukraine as Kherson became the first city to fall into Russian hands as shelling continued in Mariupol, Chernihiv and Kharkiv. Heavy fighting is continuing on the outskirts of a strategic port city on the Azov Sea, Mariupol. The Russian military says it controls Kherson, and local Ukrainian officials have confirmed Russian forces have taken over local government headquarters in the Black Sea port of 2.8 lakh people.
Live Updates
Updates to this live blog have ended.

Russia announces resuming fighting in Mariupol and Volnovakha: Russia announces resuming fighting in Mariupol & Volnovakha. Earlier today temporary ceasefire was supposed to take place to create humanitarian corridors & allow civilians to leave Mariupol and Volnovakha, but Russian troops' shelling halted the evacuation, The Kyiv Independent reported.

Payoneer, Paypal, Adobe suspend operations in Russia: The three companies – Payoneer, Paypal, Adobe – have joined the growing list of international brands that refuse to do business in Russia over its aggression against Ukraine, The Kyiv Independent reported.

3rd round of Russia-Ukraine talks to take place on March 7: Moscow, Kyiv will hold third round of talks Monday, Ukraine negotiator said, news agency AFP reported.

Israel PM meets Putin at Kremlin for Ukraine talks, says spokesman, news agency AFP reported.

Jammu and Kashmir | Sadia Tariq who won a Gold medal at the Moscow Wushu Stars Championship returns home amid a warm welcome

"It was my first international game and want to thank my coach and parents for the support," she says pic.twitter.com/XwZ8g3ypbd

— ANI (@ANI) March 5, 2022

Ukrainian forces take back control of Mykolaiv, seize Russian forces' equipment: The Ukrainian forces have taken back control of Mykolaiv and seized Russian occupiers' equipment, The Kyiv Independent reported.

Samsung stops shipping products to Russia: South Korean tech giant Samsung is suspending shipments of all of its products to Russia, media reports say. "Due to the current geopolitical developments, shipments to Russia have been suspended," reads a statement from an unnamed Samsung representative, via Samsung's generic PR email address, news agency IANS reported.