live
Russia-Ukraine War Day 2 Highlights: Council of Europe Suspends Russia From Continent's Human Rights Organization
Russia-Ukraine Crisis Highlights, February 25, 2022: Stay tuned to this live blog for all the latest breaking news updates on the Russia-Ukraine conflict.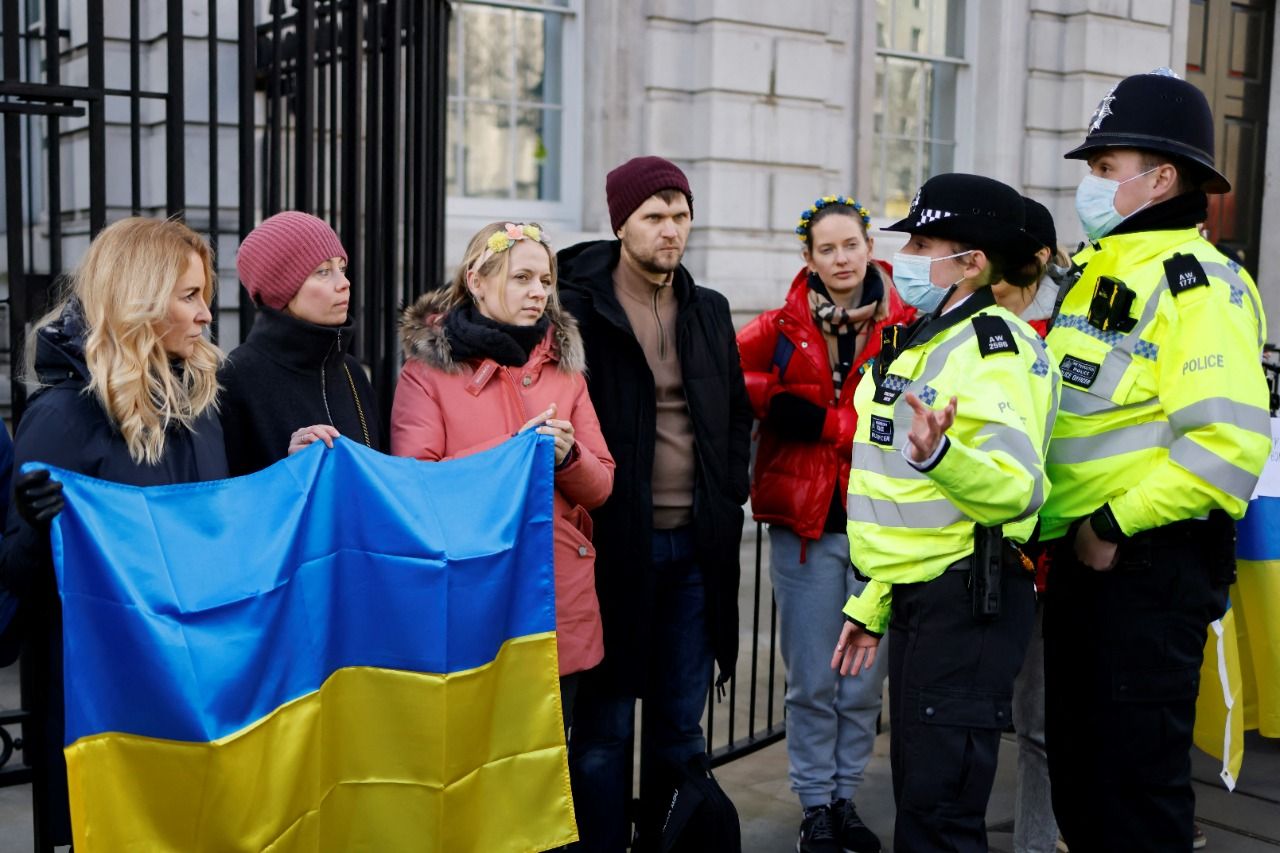 Live Updates
Based upon inputs from MEA on the emerging situation in Ukraine, Air India will operate 2 flights from Delhi to Bucharest (Romania) and Budapest (Hungary) tomorrow February 26: Air India

Russia to 'partially restrict' Facebook, citing censorship: Russia's media regulator said Friday it was limiting access to Facebook, accusing the US tech giant of censorship and of violating the rights of Russian citizens. "In accordance with a decision from the General Prosecutor with regard to the social network Facebook, from February 25, Roskomnadzor is adopting measures to partially restrict access," to Facebook, media regulator Roskomnadzor said in a statement, without elaborating.

The Council of Europe has suspended Russia from the continent's human rights organization because of its invasion of Ukraine. The 47-nation council announced Friday that Russia was suspended with "immediate effect."

#WATCH The first batch of evacuees from Ukraine reach Romania via the Suceava border crossing. Our team at Suceava will now facilitate travel to Bucharest for their onward journey to India: MEA Spokesperson Arindam Bagchi

(Source: Arindam Bagchi's Twitter handle) pic.twitter.com/c4uevDh68l

— ANI (@ANI) February 25, 2022

An evacuation plan should be made immediately. We all have demanded the Central govt to bring our citizens back from Ukraine. We believe that the government will plan something and inform us accordingly: Maharashtra Minister Aaditya Thackeray

Today afternoon more than 470 students will exit Ukraine & enter Romania through Porubne-Siret Border. We're moving Indians located at the border to neighbouring countries for onward evacuation.Efforts underway to relocate Indians coming from hinterland: Indian Embassy in Ukraine pic.twitter.com/OUUTdjSO74

— ANI (@ANI) February 25, 2022

The Executive Board (EB) of the International Olympic Committee (IOC) urges all International Sports Federations to relocate or cancel their sports events currently planned in Russia or Belarus: International Olympic Committee

MoS Ministry of External Affairs V Muraleedharan to receive Indian nationals arriving from Ukraine in a special flight on February 26 in Delhi.

European Union agrees to freeze European assets linked to Russian President Vladimir Putin and Foreign Minister Lavrov over Ukraine invasion, reports AFP

Ukraine's Defence Ministry says more than 1,000 Russian soldiers were killed so far in Ukraine conflict: Reuters
Russia-Ukraine Crisis Updates, February 25, 2022: Ukrainian forces fought off Russian troops in the capital Kyiv on Friday on the second day of a conflict that has claimed dozens of lives, as Russian President Vladimir Putin called on the Ukrainian army to remove the country's leadership. On Day 1, Russia launched a full-scale invasion of Ukraine that opened with air and missile strikes on Ukrainian military facilities before troops and tanks rolled across the borders from the north, east and south. The Ukrainian military fought back on multiple fronts. As Ukrainian forces fought back and civilians piled into trains and cars to flee, the US and European leaders rushed to punish Russia with strong financial sanctions. NATO moved to strengthen its eastern flank. Stay tuned to this live blog for all the latest breaking news updates on the Russia-Ukraine conflict.