Sri Lanka Terror Attack: ISIS Chief Abu Bakr Al-Baghdadi's Video Surfaces
The video was released by the Al Furqan Foundation, core media group of the outfit. It shows Baghdadi mentioning about the Easter attack on the island country.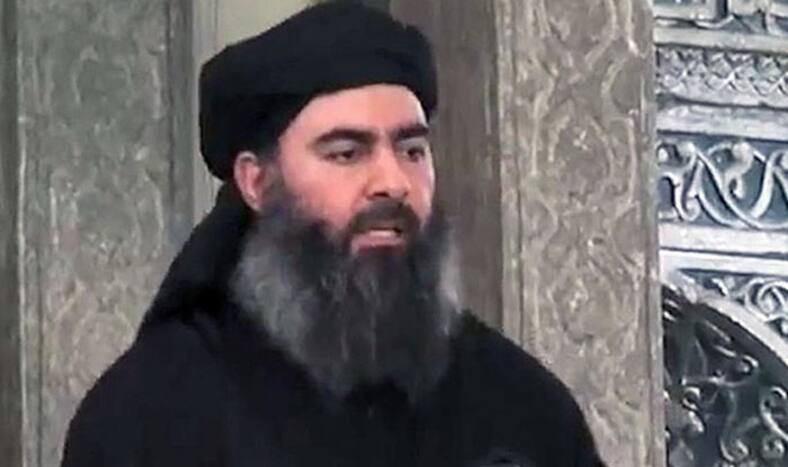 Colombo: Nearly a week after claiming responsibility for the Sri Lanka terror attack, ISIS chief Abu Bakr Al-Baghdadi has released a video. The 18-minute video came has Baghdadi appearing after a hiatus of five years. The video puts aside the rumours of the ISIS chief succumbing in an air strike.
The video, which was released by the Al Furqan Foundation, core media group of the outfit, on Monday evening shows Baghdadi mentioning the Easter attack on the island country. He also mentioned the end of the war in the Syrian town of Bāghūz. Apart from speaking about the attack in Sri Lanka and the Syrian war, he is also seen presiding over jihadis from several countries while they take the oath of allegiance to the ISIS and its chief.
With the video's release, it is also confirmed that Baghdadi is operating from his secret location and the message is clearly intended to increase the ISIS recruits and fighters. It also intended to reinforce a serious security threat to countries across much of the world. Though Baghdadi seems to have aged, it appears that he is in good health.
Baghdadi was last seen onscreen in 2014 when he gave a speech from the Al Nuri mosque in Mosul. In August last year, the Al Furqan Foundation had released 55-minute audio in which Baghdadi was addressing his followers to keep the fight going in Iraq and Syria. That alleged audio clip was released last year in May after media reports stated that Baghdadi may have been killed in a Russian air strike in Syria's Raqqa.
Both the foreign intelligence agencies, as well as the Indian intelligence, are carefully evaluating Baghdadi's speech which is apparently aimed at increasing radicalisation by splinter and IS-inspired groups in India and abroad.
On Monday, the sister of the suspected ringleader of Sri Lanka's bombings claimed that up to 18 members of her family were missing and feared dead since the massive suicide attacks and subsequent police raids. Mohamed Hashim Mathaniya is the sister of Mohamed Zahran Hashim, the man Sri Lankan authorities believe was one of the leaders of the attacks. He appeared in a video released by an ISIS-linked news agency before blowing himself up on Easter Sunday.
Speaking to CNN, Mathaniya had said she identified her brother from photographs of his body parts at the police station earlier in the week.
More than 250 people were killed and at least 500 injured in a series of coordinated suicide bombings at churches and hotels by the little-known National Tawheed Jamath (NTJ) across the island April 21.