Won't Open Kartarpur Corridor if You Can't Talk to us: Pakistan Tells India
Spokesperson of Pakistan's Foreign Ministry Mohammad Faisal told reporters that Pakistan "could only try" to co-exist peacefully with its neighbour.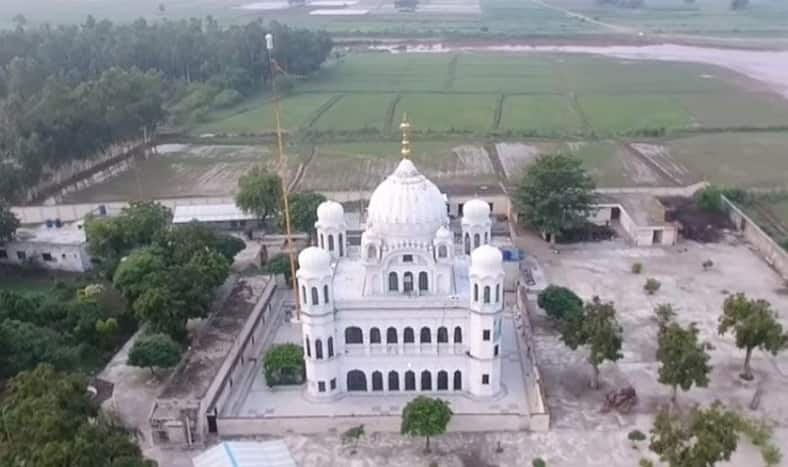 Islamabad: In yet another move that will bring the relations between the two countries to a new low, Pakistan on Thursday said that the opening of the Kartarpur border crossing for Sikh pilgrims will remain pending if there are no talks between India and Pakistan.
Spokesperson of Pakistan's Foreign Ministry Mohammad Faisal told reporters that Pakistan "could only try" to co-exist peacefully with its neighbour.
Responding to a question about opening of the Kartarpur Corridor for Sikh pilgrims, Faisal said nothing can happen if there are no talks between the two countries. He, however, reiterated Pakistan's stance to hold talks with India to resolve all outstanding issues, state-run Radio Pakistan reported.
Kartarpur is situated in Narowal district of Pakistan's Punjab province, close to Indo-Pak border. It was established by the first Sikh Guru in 1522. The first Gurdwara, Gurdwara Kartarpur Sahib, was built here, where Guru Nanak Dev is said to have died.
Kartarpur Sahib in Pakistan is located across the river Ravi, about four kilometres from the Dera Baba Nanak shrine in Punjab's Gurdaspur district.
Indian cricketer-turned-politician Navjot Singh Sidhu, who had attended Imran Khan's swearing in ceremony in Islamabad in August, has said that Pakistan Army Chief General Qamar Javed Bajwa hinted at opening of the route to Gurdwara Kartarpur Sahib on the occasion of the 550th birth anniversary of Guru Nanak Dev.
The 550th birth anniversary of Guru Nanak Dev is being observed in November 2019.
The ties between the two countries had strained after the terror attacks by Pakistan-based groups in 2016 and India's surgical strikes inside Pakistan-occupied Kashmir.
Last month, India called off a meeting between the foreign ministers of the two countries in New York, citing the brutal killings of three policemen in Jammu and Kashmir and Islamabad releasing postage stamps "glorifying" Kashmiri militant Burhan Wani.
On SAARC conference, Faisal said Pakistan held talks with all South Asian countries, on the sidelines of UN General Assembly meeting in New York, and they all were very positive to come to Islamabad for the summit. However, he claimed that India is creating hurdles.
Reacting to the allegations, External Affairs Minister Sushma Swaraj lambasted Pakistan, terming its claim as a "lie". She said that terror and talks cannot go hand in hand.
SAARC Summits are usually held biennially, hosted by a member state in alphabetical order. The last SAARC Summit in 2014 was held in Kathmandu.
The 2016 SAARC Summit was to be held in Islamabad but after a major terror attack on an Indian Army camp in Uri in Jammu and Kashmir on September 18 that year, India expressed its inability to participate in the summit due to "prevailing circumstances" and stepped up diplomatic pressure on Pakistan. The summit was called off after Bangladesh, Bhutan and Afghanistan also declined to participate.
Faisal also said Pakistan is raising the issue of water and what it called the controversial projects initiated by India such as Kishanganga and Ratle, at all forums.
(With PTI inputs)