Asia Cup 2018: Rohit Sharma Is Doing The Clive Lloyd Thing, Says Sunil Gavaskar
Asia Cup 2018: India have been unbeaten in the six-nation tournament so far as they defeated Pakistan twice, besides notching up wins against Hong Kong and Bangladesh.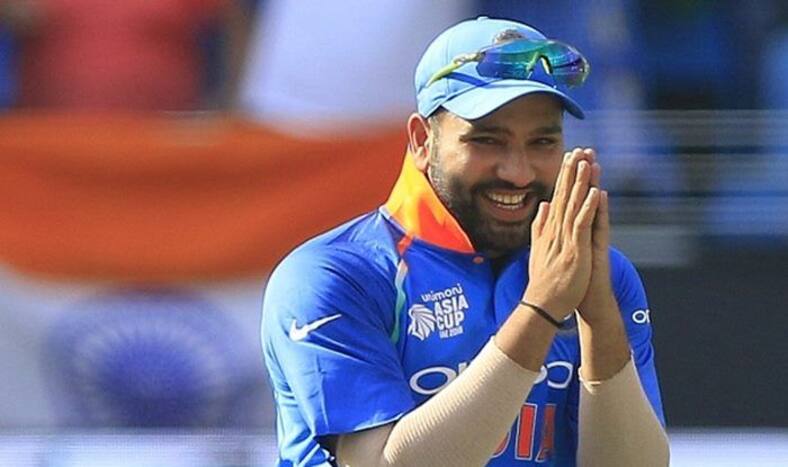 Indian batting legend Sunil Gavaskar is mighty impressed with the leadership qualities of stand-in skipper Rohit Sharma, who has taken the Men in Blue in the finals of the ongoing Asia Cup 2018 tournament in the United Arab Emirates.
India have been invincible in the six-nation tournament as they defeated Pakistan twice, besides notching up wins against Hong Kong and Bangladesh. The Men in Blue started their title defence in a little shoddy manner as they were made to toil hard by Hong Kong in their opening game of the 2018 edition of the tournament. However, since then, the team has come out with clinical performances to seal their berth in the summit clash.
Heaping praise on the leadership qualities of Rohit, Gavaskar, in his column in the Times of India, drew a comparison between the former and Clive and said: "India's skipper Rohit Sharma is doing the Clive Lloyd thing by hiding his emotions as he smiles and turns back to his fielding position. This does not put any pressure on the person who dropped the catch or misfielded and makes him want to give an extra effort."
The Little Master also highlighted some characteristics of great times while citing the examples of Lloyd's West Indies and the 90's Australian side which saw them emerge as some of the greatest sides in the history of the sport.
"The best of teams just go on to the next delivery as they know, in a team game, all eleven can't be successful and there is bound to be the odd failure. How to carry that failure and make him a part of the team's success is the key. The great West Indies teams of the past did that splendidly with the phlegmatic skipper Clive Lloyd displaying no emotion with an error on the field. The same with the '90s Australian team who bonded so well with each other that, if one of them dropped a catch, they would have a go at the batsman instead for being lucky," Gavaskar wrote.
India will take on Afghanistan in their final Super Four tie on Tuesday.