Big Bash League 2018-19: Bat Flip To Replace Conventional Coin Toss
Captains will choose between "hills or flats" instead of heads or tails to decide who bats first.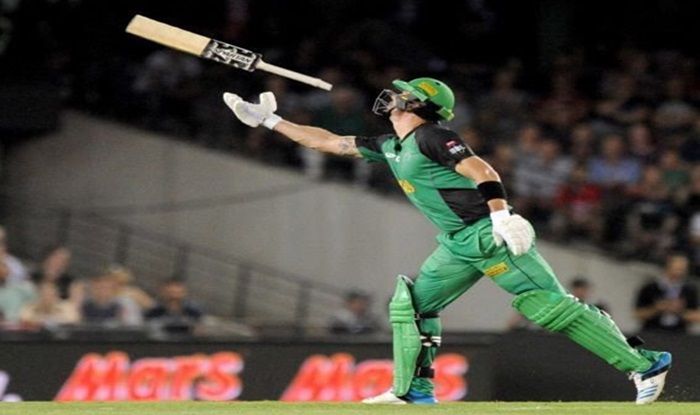 To keep the fans interested in the game, every sport goes through various change and updations to stay in sync with modern demands. After a change in format from Test cricket to ODIs, T20 cricket to T10 – the latest new update in gentlemen's game will surely caught your fancy once again. In the upcoming edition of Big Bash League, captains will now be calling out "hills or flats" at the toss instead of the conventional "heads or "tails".
Explosive opener Chris Lynn is set to become the first captain to do the 'bat flip' when his side Brisbane Heat take on Adelaide Striker at the Gabba in this edition's opening encounter on December 19.
"For me it's a great moment which reflects what BBL is about," Cricket Australia's head of the Big Bash League, Kim McConnie, said. "If you think about a coin toss, it's not really what kids do. If you're out in the backyard what do you do? You toss the bat to decide."
Now that a bat will go up in the air instead of a coin, which is flat on both sides, why should the captains not go for "hills" all the time? Because it's logical to assume that a bat lands on its flat more often than not. BBL plans to eliminate this bias with specially designed bats that is equally likely to land on its flat or its hill.
"You'd be surprised at the science that's gone into this," McConnie said. "It is a specially weighted bat to make sure that it is 50-50. I've got it from great authority at our Kookaburra friends that this is a tested and weighted bat to deliver that equity."
Earlier, the concept of zing bails was also introduced in BBL, the bails light up when the stumps are broken. It has become a common sighting in T20 matches played around the world. BBL hopes to pull something similar with this left-field decision.