Chelsea Set to Sack Frank Lampard Today After Poor Run in Premier League: Reports
Chelsea are currently at the ninth spot on the Premier League points table.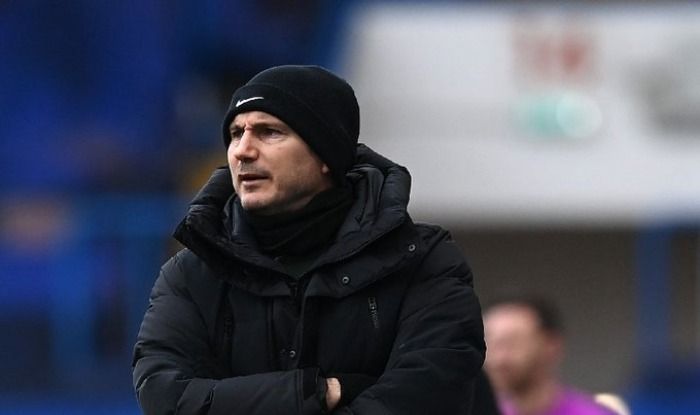 After inconsistent performances in Premier League this season, Chelsea are all set to sack their manager Frank Lampard. The club legend took over the charge last season and guide them to finish fourth on the points table but in the ongoing season things are not going in his favour.
According to the Telegraph, Chelsea players have been told not arrive at the training until Monday afternoon.
Meanwhile, Chelsea recently beat Luton Town on Sunday to advance in the FA Cup. The Blues started the season on a positive note with some thrilling performances but against the big team, the Frank Lampard boys struggled to put up a solid show as a result, currently, they are at the ninth spot on the Premier League points table.
Lampard spent around £200 million in the summer to sign some big players like Timo Werner, Hakimi Ziyech, Kavi Havertz and Ben Chilwell but none of them has lived up to their expectations. Especially Werner and Havertz have failed to adapt to Premier League till now and are ineffective in front of the goal.
According to reports, one of Leicester City manager Brendon Rodgers or former PSG boss Thomas Tuchel is expected to take over the charge from Lampard.
Recently, Lampard talked about the pressure he is facing as a manager and claims he can deal with it
'My concern is not the pressure on me because I can deal with it, because I have been in football a long, long time as a player at top clubs, so I understand how it goes and it is different as a player,' Lampard explained.
'The pressure needs to be positive on the players because it's the players that make you a good manager or a not so good manager and that can flip very quickly, as we always see,"
'So it is important the players don't feel that, I don't mind taking the pressure, the players have to feel a good pressure. They want to win games, they want to get some form back, we know how quickly the form and results can turn in this league, we have seen it now more than ever, so we just have to direct that pressure in the right way on the pitch," he added.