Cristiano Ronaldo Rape Allegation Controversy: More Facts About The Accuser Kathryn Mayorga, How Much The Footballer Reportedly Paid Her?
Cristiano Ronaldo was accused of rape by an American woman, Kathryn Mayorga alleged that he raped her, threatened her and bought her silence in 2009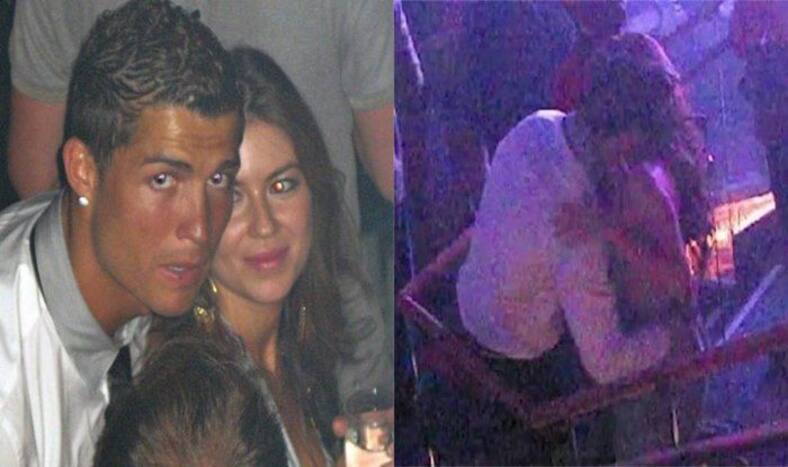 Cristiano Ronaldo was accused of rape by an American woman, Kathryn Mayorga alleged that he raped her, threatened her and bought her silence in 2009, these claims were published by German magazine Der Spiegel and it was denied and called "blatantly illegal" by the Portuguese international and Juventus football Club striker.
The five-time 'World's best footballer' title winner strongly denied the accusations of a woman, who claims that the Portuguese forward raped her in 2009.
The denial of Ronaldo, who joined Juventus in the past summer transfer window for 112 million euros (Rupees 951 crores approx.) after spending nine years at Real Madrid, came after the German magazine Der Spiegel revealed the identity of the woman; American model Kathryn Mayorga.
Cristiano Ronaldo denied allegations:
"I firmly deny the accusations being issued against me. Rape is an abominable crime that goes against everything that I am and believe in," the 33-year-old forward tweeted.
"Keen as I may be to clear my name, I refuse to feed the media spectacle created by people seeking to promote themselves at my expense," he stressed.
WATCH VIDEO HERE: (Credit-Twitter account-B3)
*@Cristiano Ronaldo spoke about the rumored rape allegation against him*
.
You don't need to explain anything to anyone king, we know you and we know what kind of person you are.
No need to give any explanation to anyone, we are with you, as always. 👑 pic.twitter.com/L3WdwhThSy

— B3 (@b3naldo7) September 29, 2018
Mayorga claims that the rape took place in a nightclub in Las Vegas, the United States, in the summer of 2009, when Cristiano signed for Real Madrid from Manchester United.
The accusations got a lot of media attention when some channels broadcast on Wednesday images taken at the Palms Casino Resort of the night in question that allegedly dated back to 2009.
Shortly after the release of the images, Ronaldo denied these accusations with a message on his Twitter account in both Portuguese and English.
"My clear conscious will thereby allow me to wait with tranquility the results of any and all investigations," Ronaldo added.
Ronaldo's lawyer Christian Schertz said in a statement the report first published by Der Speigel was "an inadmissible reporting of suspicions in the area of privacy", and that he would seek legal redress for his client from the German magazine that reported the incident.
How much the accuser was paid by Ronaldo?
According to the German magazine, Der Speigel Ronaldo paid the lady  $375,000 (In 2009, that amounted to INR 1,80,00,000) to ensure she would not speak about the allegations — but her lawyer is now challenging the alleged agreement. The woman has claimed that Ronaldo raped her, but star footballer says the sex was consensual.
According to Leslie Mark Stovall, the lawyer for the alleged victim, Kathryn Mayorga, Ronaldo and Mayorga then reached an out-of-court agreement, according to Stovall as reported in the magazine.
Who is the accuser?

The accuser goes by the name of Kathryn Mayorga. She is a 34-year-old former school teacher and aspired to be a model during her younger days. She was 25 years old when the incident took place and worked at the Rain night club where she and some other models were paid to be eye candy to lure guests.
Comunicado Oficial : Cristiano raped Kathryn Mayorga.
Go to her Insta page and give her condolences. pic.twitter.com/y1mybCyGvG

— Clem'⚽️⚽️⚽️ (@FrenchMaldini) September 28, 2018
She has quit her job of a school teacher now as she fights her case. Mayorga also has a degree in journalism from the university of Nevada.
According to reports (the sun), she was previously married and is now separated, her husband worked as a bartender and part-time computer repairman.