EXCLUSIVE: Rs 12 Crore Purse Too Small For Franchises In WPL Auction, Feels Ex-India Skipper Diana Edulji
The Women's Premier League auction is expected to happen between February 11 and 13 with Mumbai likely to be the venue.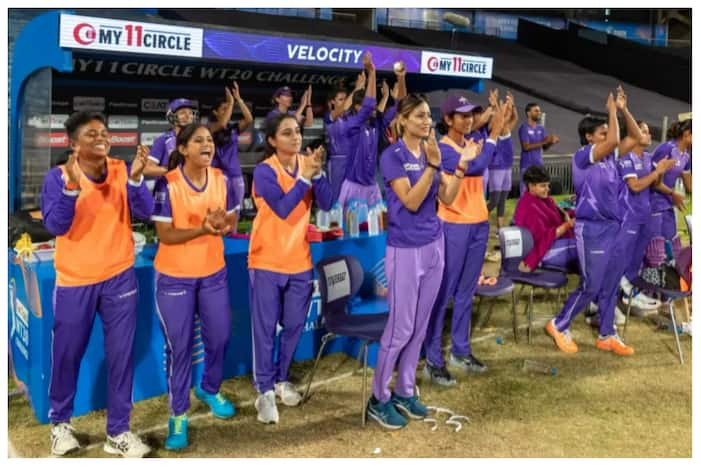 Kolkata: The Rs 12 crore purse for each team in the inaugural Women's Premier League (WPL) is bit too less to build a compact squad during the auction, feels former India captain and Committee of Administrators (CoA) member Diana Edulji.
The WPL player auctions is likely to be held between February 11 and 13 according to various media reports with Mumbai expected to be the venue. "It's going to be a very good auction but the only thing I feel that the purse is a bit too small," Edulji told exclusively to India.com and Cricket Country.
Each of the five teams will have a 15-member squad much less compared to 25 in the men's tournaments. Adani Group, Capri Global, Delhi Capitals, Royal Challengers Bangalore and Mumbai Indians are the five teams in the inaugural season of WPL.
The 67-year-old opined that the it would be a tricky game for all the franchise owners during the player auction, and one has to be very mindful while picking up players. "For someone going very high, it will be very difficult because you have to build a team in the first year.
"With Rs 12 crores, I don't know how it's going to be, it's going to be a very tricky auction." Asked, what would have been a good purse for each of the teams, Edulji stated, "I would say it should have been within Rs 20-25 crores.
"But then I don't know what's the deal with the broadcasters, what the BCCI ruling states, how much percentage they can give the franchises. But 12 crores is a bit too little I think for really getting good players, especially when you are getting the foreigners coming in and also with the top Indian players in the mix," added Edulji, whose brainchild is WPL.
She elaborated, "Say, if you go with Harmanpreet (Kaur) and Smriti (Mandhana), the bidding is going on, you can't go four crores or five crores for one player. Then you don't have anything left in the kitty for another 14 players. That is where I think the players may lose out in the first year. I would have preferred definitely a bigger purse."
Edulji played a crucial role in making when BCCI started off with one-off Women's T20 Challenge encounter ahead of the 2018 IPL Playoffs Qualifier 1. The idea was an instant success with one more team joining in the next year making it a three-team competition.
With top foreign players competing in Women's T20 Challenge, the call for WPL grew stronger before BCCI finally announcing the inaugural season during the AGM last year. "Definitely, it's going to have a big impact on women's cricket in India.
"It was long overdue. I am glad the BCCI has taken this forward," she added.