Happy New Year 2019: Despite Leaving Real Madrid in July, Cristiano Ronaldo Ends 2018 as Top Scorer of The Club
Ronaldo remains to be Real Madrid's top scorer with 28 goals for the year gone by despite only playing 22 games for them in 2018.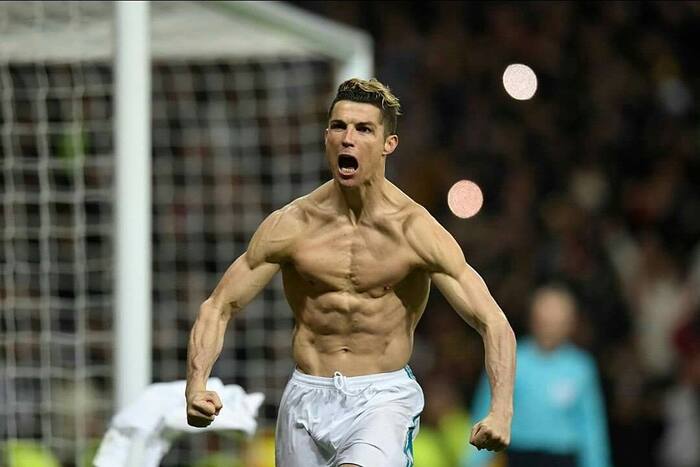 Cristiano Ronaldo left Real Madrid to join Italian club Juventus in July. However, at the end of 2018, he still remains to be the Spanish club's top scorer with 28 goals for the year gone by – despite only playing 22 games for them in 2018. The second and third top-scorers are Gareth Bale and Karim Benzema with (27 goals in 27 matches) and (18 goals in 53 games played) respectively.
In his final year at Real Madrid, the Portuguese famously led his team to a third consecutive Champions League title. Ronaldo concluded 2018 with 49 goals, just behind arch-rival Lionel Messi, who has 51 goals.
At the age of 33, Ronaldo joined the Serie A- based Juventus for a fee of 100 Million Euros. The star Portuguese footballer made the move after spending nine years playing at Santiago Bernabeu. He won the Ballon'Dor four times in the club adding his total tally to five.
In what was a stellar year for his current club Juventus, Ronaldo helped his team maintain the unbeaten record in the league and is the top scorer of Serie A as it stands with 16 goals of 19 games.
Despite having a great year, Ronaldo missed on adding up his Ballon'Dor tally to six last year but he insists he is not bothered by it. "I'm not obsessed by individual prizes," said Ronaldo who missed out on the FIFA and UEFA player of the year award and the Ballon d'Or award as well, all to his former teammate Luka Modric. "The most important thing is to win collective trophies and help the team. The rest comes naturally. I don't think all the time of beating records. I work above all to help the club and be at my best level", he said.
The talismanic footballer is currently on track to win the league in a third major league with Juventus (Italy), already having won the league with Manchester United in England and in Spain with Real Madrid.