I-League 2017-18: Minerva Punjab Boss Ranjit Bajaj Claims Two of His Players Were Approached for Match Fixing
Minerva Punjab claim two of their players were offered 'huge money' by bookies for match-fixing.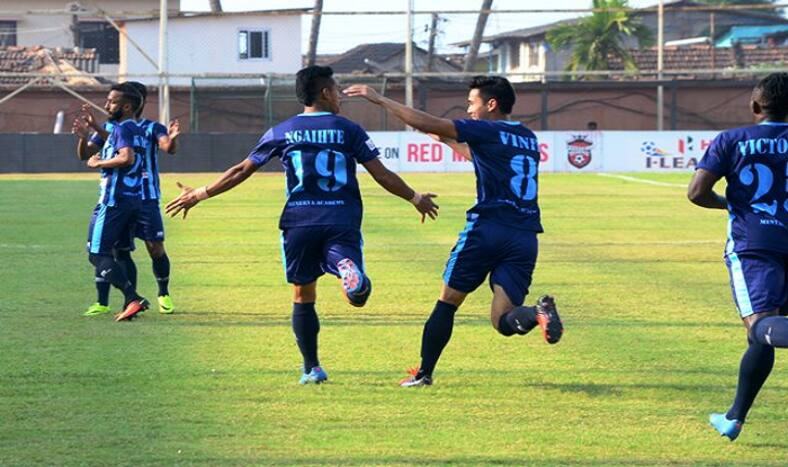 New Delhi: Ranjit Bajaj, the owner of I-League club Minerva Punjab, claimed that two of his players had been approached by bookies with offers of Rs 30 lakh to fix matches in the football league. One of the players is Indian while the other is a foreigner.
However, Bajaj refused to name the players but revealed that Indian footballer had got offered money on a phone call on Tuesday, while the other one (foreigner) was approached via Facebook on Wednesday evening.
Bajaj, whose Miverva are currently leading I-League with 22 points from nine matches, further said that he approached the All India Football Federation (AIFF) integrity officer to report the development and also reported the fixing offers on Asian Football Confederation's (AFC) integrity app.
2 of my players came to me with screenshots of match fixing offers of 30 lakhs/I reported it to Aiff integrity officer&also AFC thru their integrity app/really hope these unscrupulous elements are not successful in getting thru2other players and match officials @ILeagueOfficial pic.twitter.com/Hs28ljflvb

— Ranjit Bajaj (@THE_RanjitBajaj) January 17, 2018
Bajaj also tweeted that the menace of match-fixing has hit India and there are people who are trying to singe the reputation of the game.
"We need to be ultra careful now/ the cat's out of the bag/ it has arrived in our country/ the curse of horrible people trying to ruin our beautiful game with the immediate lure of easy big money/ really hope NO MATCH OFFICIALS or PLAYERS fall in this trap," Bajaj had wrote on his Twitter handle.
We need to be ultra careful now /the cats out of the bag / it has arrived in our country /the curse of horrible people trying to ruin our beautiful game with the immediate lure of easy big money / really hope NO MATCH OFFICIALS or PLAYERS fall in this trap 🙏🏽😢@ILeagueOfficial

— Ranjit Bajaj (@THE_RanjitBajaj) January 17, 2018
Acting on Bajaj's complains, AIFF stressed on its zero-tolerance policy on corruption, saying it would leave no stone unturned to "protect the integrity" of the sport
AIFF's integrity officer Javed Siraj, who has been heading its anti-corruption unit since August 2014 as per the FIFA guidelines, felt the need of the hour is to "jointly combat any threats which can bring disrepute to the sport"
Referring to reports about Minerva Punjab Football Club footballers being approached by fixers, Siraj stated: "I need to applaud the two footballers who recognised, rejected and reported the incident
"We await an official complaint from the club and will leave no stone unturned to protect the integrity of football." (With PTI inputs)