IPL 2018 Auction: Billionaire Kumar Mangalam Birla's Son Aryaman to Play For Rajasthan Royals
Aryaman was picked by the Rajasthan Royals for Rs 30 lakh in the second round of bidding.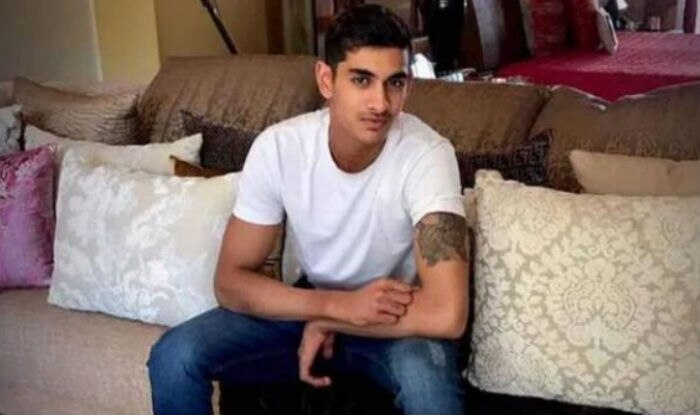 New Delhi: Indian Premier League (IPL) 2018 auction was concluded on Sunday and it saw many surprising and shocking submissions. While most of the players sold at auction were known to the world, there were some names which were new and are yet to make their mark. However, one name that caught everyone's eye was Aryaman Vikram Birla.
Aryaman is the son of Kumar Mangalam Birla, who is one of the biggest industrialists in India with a net worth of $12.6 billion. The 20-year old Aryaman was picked by the Rajasthan Royals for Rs 30 lakh in the second round of bidding and he will share the dressing room with some big names like Steve Smith, Ben Stokes, Ajinkya Rahane.
Aryaman didn't follow in his father's footsteps and instead of driving luxury cars, living the billionaire life, he chose to pursue the career in cricket. The youngster, who left Mumbai and moved to Madhya Pradesh for playing cricket and excelled at the U-23 level and the Ranji Trophy, said that it's his love for the game due to which he preferred to take a hard way to achieve his dream to play cricket.
"I've played cricket my entire life. I was eight, maybe nine-years-old when I started playing. I played a lot of sports when I was very little, but cricket was the one that stood out for me. There was no definite moment when I realised I wanted to pursue it as my career; it was a natural progression from it being a hobby to now playing it professionally," Aryaman had said in an interview with Deccan Chronicle last year.
Aryaman came into the limelight when he smashed 153, playing for Madhya Pradesh against Odisha in Indore in October last year during the Under-23 Col CK Nayudu Trophy. However, Arayman believes that growing up in Mumbai and playing cricket in the city, helped him improve as a player.
"Playing in Mumbai is a great learning process. Growing up with cricketers that I did, I learned a lot. Slogging it out in the Mumbai nets has been important not only for me, but it is so for every aspiring cricketer. And it's not something I've had to do differently," said Aryaman.