IPL 2022: KL Rahul Explains Why Lucknow Super Giants (LSG) Picked Marcus Stoinis, Ravi Bishnoi Ahead of Auction
IPL 2022: Rahul said that the franchise wanted to sort out the 'three pillers' ahead of the mega auction.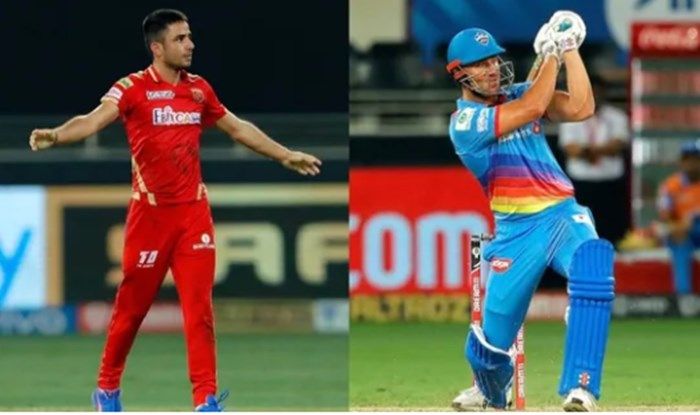 Lucknow: It came as a surprise to many when new franchise Lucknow Super Giants, who were supposed to retain three players ahead of the auction, opted for KL Rahul, Australia's Marcus Stoinis, and leg-spinner Ravi Bishnoi. Not Rahul, but the other two cricketers were the surprises as not many expected the new franchise to show interest in them. Stoinis was roped in for Rs 9.2 crore and Bishnoi for Rs 4 crore.
Rahul has now explained why the franchise lapped up the two cricketers ahead of the auction. Rahul said that the franchise wanted to sort out the 'three pillers' ahead of the mega auction.
"The idea behind (picking) Stoinis and Bishnoi is very simple. When you are trying to get three retentions, you want to get three pillars sorted. You have an opening batter in me, you have an all-rounder in Stoinis, who can bat No. 5-6. We've seen that in Big Bash, he has opened as well. He's a very flexible player. He gives you a sixth bowling option as well," Rahul said on Backstage With Boria. 
Rahul also pointed out that wrist-spinners are successful and that was one of the reasons why Lucknow opted for the young leggie.
"We've seen in the history of IPL that wrist spinners have done really well and whoever is available in this auction will be hot. We felt getting all of us would give us a good start as a team," he added.
"Marcus is a very committed player and is a brilliant team man. Bishnoi has a big heart for a youngster who hasn't played too much. In IPL cricket he has shown a lot of heart. He wanted to be in the fight and bowl to the likes of Pollard, Russell, Hardik and Rishabh. Whenever they came in, he would say, 'bhaiyya mujhe ball do'. I can see him playing for India soon and for a long time," he concluded.