La Liga: Antoine Griezmann Set to Leave Atletico Madrid
Griezmann's last match with Atletico will be this weekend's La Liga season finale.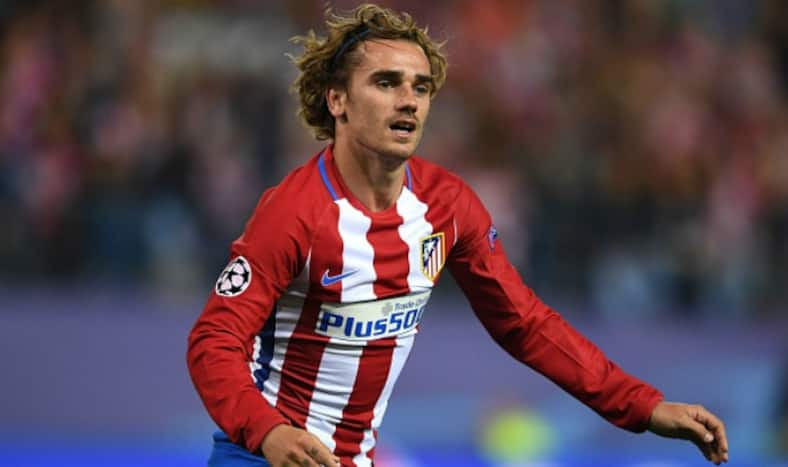 French international Antoine Griezmann has confirmed that he will be leaving La Liga side Atletico Madrid after the end of the current season. The team's top scorer made the decision public on Tuesday after meeting with coach Diego Simeone and club President Miguel Angel Gil Marin, reports EFE news agency.
"After speaking to Cholo (Simeone) and Miguel Angel, I wanted to speak to the fans that have always supported me," the forward said in a video posted on Atletico's Twitter account. "I've chosen to explore new challenges. It's been a tough decision to make, but it's what I feel I need," the World Cup winner said, addressing Colchoneros fans.
Barcelona are reportedly going to pay the €125M release clause for Antoine Griezmann!

Messi ✅
Suarez ✅
Griezmann ✅

RIP Defenders 😱 pic.twitter.com/29wtd7QzuW

— Football Factly (@FootballFactly) May 15, 2019

Griezmann's last match with Atletico will be this weekend's La Liga season finale. Sources close to the club told EFE that the 28-year-old Frenchman will formally terminate his contract with Atletico on June 30, when the price tag for his release clause will drop to 125 million euros ($140 million).
Atletico boosted the fee to 200 million euros ($224 million) last summer when Barcelona expressed interest in Griezmann, who ultimately opted to remain with the Colchoneros, a choice he announced in a television documentary, "La Decision."
While the striker has not stated his preferred destination, Barcelona looks likely to make another bid to secure his services.
Griezmann has scored 133 goals in 256 matches for Atletico Madrid since joining the club five years ago. "I want to thank you for all your support throughout these past five years, winning my first trophies as a professional," he said in the message to Atletico supporters. "I will always remember you, I will always keep you in my heart. It's never easy for a player to express all these emotions, and I just wanted you to know as soon as possible."
Atleti have won three trophies during Griezmann's tenure, the 2014 Spanish Super Cup, the 2019 Europa League and the 2019 European Super Cup.