Manchester United Extends Goalkeeper De Gea's Contract
Manchester United have taken up their option to extend the contract of goalkeeper David de Gea until the end of the 2019-20 season.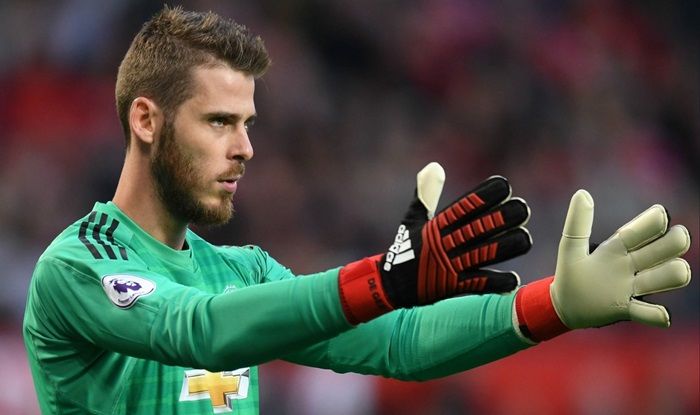 Manchester United have retained their highly-rated goalkeeper David De Gea after taking the option to extend his contract until the end of 2019-20 season.
The 28-year-old Spain international's contract was due to expire at the end of June 2019 meaning he would have been free to negotiate with another club at the start of the New Year, but United will now retain the keeper for another campaign as they continue talks over a new long-term contract, reports Xinhua news agency.
De Gea is currently one of the best goalkeepers in the world and always makes point-saving crucial saves for Manchester United. Watch his latest heroics in United's Champions League outing against Young Boys:
⭐️ If it wasn't for that unbelievable save by David De Gea, we probably would've lost to Young Boys at Old Trafford..

📝 Hopefully he signs that new contract! #mufc

— Reppin' Utd👹 (@ReppinUnited) November 27, 2018
Manchester United coach Jose Mourinho had commented on Tuesday night that De Gea had said he wanted to stay at the club and would sign a new deal.
"He's the best goalkeeper in the world and if our ambitions are to be a big club, a winning club you need the best goalkeeper in the world," he said.
De Gea joined United from Atletico Madrid for around 20 million euros (about $22.6 million) in 2011 and since then he has been named as the club's Player of the Year for four of the last five seasons.
(IANS Inputs)