Mithali Raj Writes to BCCI, Accuses Head Coach Ramesh Powar, CoA Member Diana Edulji of Discrimination And Bias
The 35-year old batswoman has accused coach Ramesh Powar of discrimination and bias in a letter addressed to the BCCI.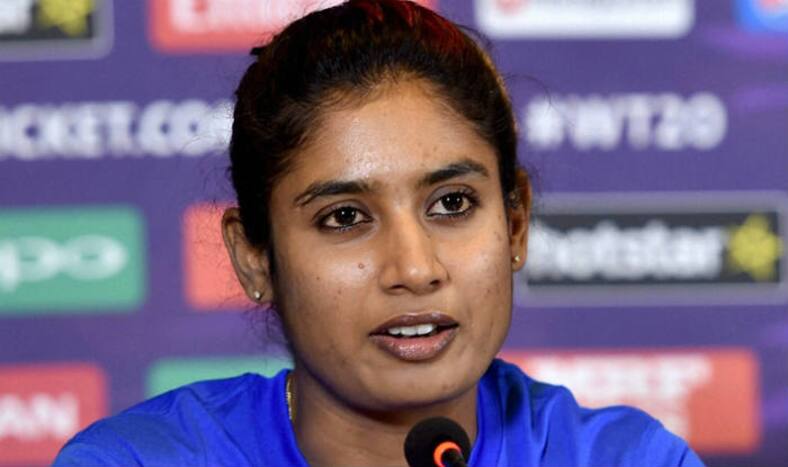 After a prolonged suspense over her omission from India's playing XI during the Women's World T20I semis, ace cricketer Mithali Raj has finally come out in open with her side of the story. The star batswoman has accused head coach Ramesh Powar and Committee of Administrators (CoA) member Diana Edulji of discrimination and bias in a letter addressed to the BCCI. Mithali has also alleged that Powar used his position to humiliate her during the World T20 in West Indies.
Mithali is the leading scorer for India in T20 Internationals (both men and women), she is even ahead of the likes of Virat Kohli, Rohit Sharma, MS Dhoni and Harmanpreet Kaur in that list. The 35-year old had scored two consecutive fifties in two matches and won player of the matches awards in the coveted Women's World T20 event. Despite being declared fit, Mithali was controversially left out of the semifinal against England.
India women cricket team's unbeaten run was finally ended in the semifinals of World T20 when England thrashed the women in blue by eight wickets in a lopsided encounter. After India's loss, captain Harmanpreet Kaur's team selection and strategy came under the scanner. However, the India women's T20 skipper said she had no regrets about her team selection.
Mithali also alleged that CoA member Edulji, who had backed her axing from India's playing XI, "used her position against me".  "For the first time in a 20 year long career, I felt deflated, depressed and let down. I am forced to think if my services to my country are of any value to a few people in power who are out to destroy me and break my confidence," the veteran batswoman wrote in a letter to BCCI CEO Rahul Johri and Cricket Operations GM Saba Karim.
"I would also like to point out that I have nothing against the T20 captain Harmanpreet Kaur except for the fact that her call to support the decision of the coach to leave me out of the eleven was baffling and hurtful.
"I wanted to win the world cup for my country and it hurts me because we lost a golden opportunity."
She slammed Edulji, a former India captain, for defending the team's decision to drop her. "To put things in perspective, I have always reposed faith in Diana Edulji and have always respected her and her position as a member of the COA, Never did I think she will use her position against me, more after hearing what all I had to go through in the Caribbean as I had spoken to her about it."
"Her brazen support in the press with regard to the decision of my benching in the semifinal of the T20 World Cup has left me deeply distressed, more because she knows the real facts having spoken to me."
On Powar, Mithali narrated a series of instances where she felt a little hard done by the coach. "For instance, walking off if I am sitting anywhere around, watching in the nets when others bat but choosing to walk away when I am batting in nets, if I try to go up to him to talk to start looking into his phone and keep walking.
"It was embarrassing and very evident to everyone that I was being humiliated. Yet I never lost my cool," she said.