Naomi Osaka Beats Jennifer Brady to Clinch Second Australian Open Title
Naomi Osaka dominated the game with a comprehensive 6-4, 6-3 win over Jennifer Brady in the summit clash.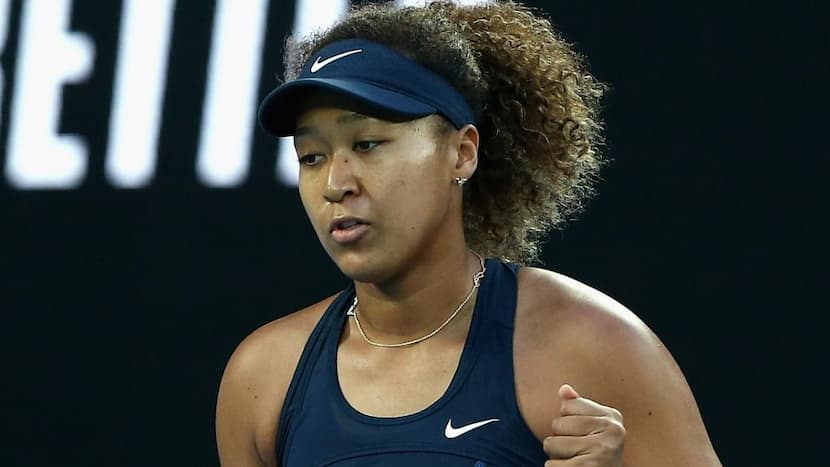 Naomi Osaka registered a comprehensive 6-4, 6-3 win over Jennifer Brady in the summit clash to clinch the Australian Open 2021. The World No.3 has now won two Australian Open titles and four overall grand slams.
On Saturday, Osaka, who started the game as a favourite clinch the opening set in a dominating fashion with a 6-4 score.
The Japanese didn't lose the hold over the game and clinched the second set in a comprehensive way with a 6-3 scoreline.
What a performance 🙌🇯🇵@naomiosaka becomes the 12th woman in the Open Era to win multiple #AusOpen titles 🏆
#AO2021 pic.twitter.com/1z5gUS2kCW

— #AusOpen (@AustralianOpen) February 20, 2021

Osaka won 69 points in the game while her opponent Brady managed just 54. Osaka dominated the ace score sheet with 6-2.
With the win, Osaka is now on a 21-match winning streak.
Ahead of the clash, Osaka said that she fights hardest in the finals and she proved that right on Saturday in Melbourne.
"The winner's name is the one that's engraved. I think I fight the hardest in the finals. I think that's where you sort of set yourself apart. The other person has won as many matches as you did. It's the biggest fight," the third seed Osaka was quoted as saying by the BBC ahead of the final.
Interestingly, Osaka has won all her Grand Slams in hard-court events. She won the US Open title in 2018 and 2020 and also won the 2019 Australian Open title.
After the defeat, Brady heaped huge praise on Osaka and called a big inspiration and want young girls at home to learn from her achievements.
"Hello everyone. First I would like to congratulate Naomi on another grand slam title. She's such an inspiration to us all and what she's doing for the game is amazing and getting the sport out there. I hope young girls at home are watching and are inspired by what she's doing. I would also like to congratulate her team. Obviously, you guys are doing something special. Pushing Naomi every day. She's only getting better, so congratulations," Brady said after the defeat.
Osaka also talked highly of Brady after clinching her fourth grand slam and congratulated her for growth in the past few months.
"OK, firstly I want to congratulation Jennifer. We played in the semis of the US Open a couple of months ago and I told everyone that would listen that you're gonna be a problem, and I was right. It's really incredible too, for me it's hard to play you and to see your growth over the past few months is really cool … I think we're gonna play a lot more matches, so here's to that," Osaka said.