PyeongChang Paralympics 2018: North Korea to Send Athletes to South Korea
It would also mark North Korea's first participation in the Paralympics.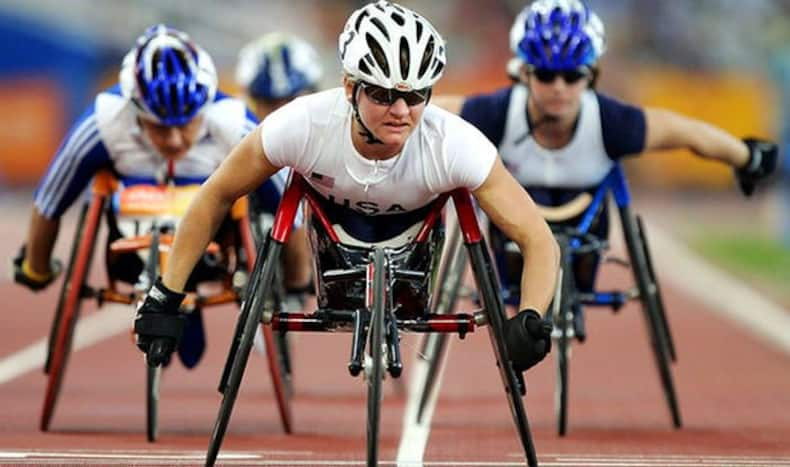 New Delhi: North Korea has agreed to send athletes next week to take part in the PyeongChang Paralympics, which will be held in South Korea in March, Seoul's Unification Ministry confirmed on Tuesday.
The North decided to send a delegation of officials from its Paralympic Committee and athletes to the South on March 7 via a land route, according to a joint statement reached after working-level talks on the North's participation in the March 9-18 games.
It would mark North Korea's first participation in the Paralympics.
At last month's inter-Korean talks, the North said it would send a 150-member delegation made up of athletes, musicians and cheerleaders to the Paralympics.
But Tuesday's statement did not include the dispatch of an art troupe and cheerleaders.
The move comes after the North participated in the PyeongChang Winter Olympics that ended Sunday amid a mood for rapprochement between the two Koreas. North Korea sent a nearly 500-member delegation to the February 9-25 Winter Olympics.
The North seeks to send two cross-country skiers to the Paralympics, as it has been granted an exceptional invitation by the International Paralympic Committee.
Earlier in the day, the two Koreas discussed details, such as the size of the athletic delegation, a travel route and Seoul's provision of logistical support.
Their agreement on athletes will be reviewed by the International Paralympic Committee for approval.
Unification Minister Cho Myoung-gyon told lawmakers last week that former North Korean table tennis player Ri Pun-hui, a 50-year-old official at North Korea's sports association for the disabled, could come to the South.
South Korean table tennis player Hyun Jung-hwa played doubles matches with Ri against China when the two Koreas fielded joint teams at the 1991 World Table Tennis Championships. (With IANS inputs)