Sri Lanka Cricket Board Official Arrested, Arjuna Ranatunga Asks For Indian Help to Tackle Corruption
Ranatunga said that for the current lowly standing of Sri Lanka in international cricket, the corrupt local administration was responsible.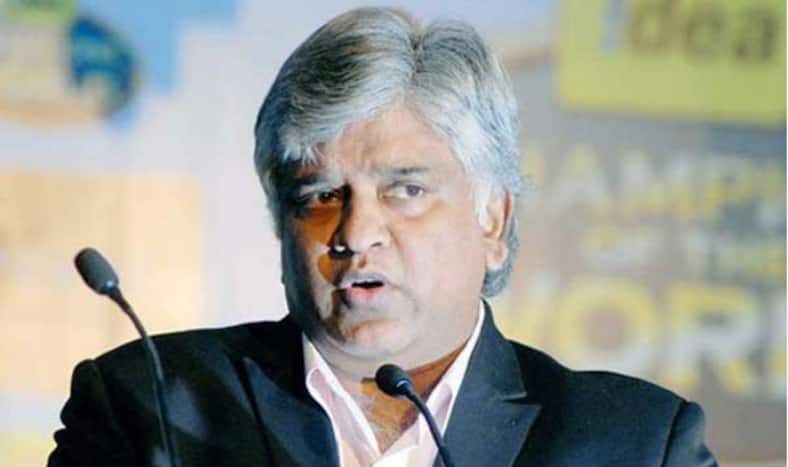 Sri Lanka Cricket which is currently fighting the menace of deep-rooted corruption were dealt a blow after its Chief Financial Officer (CFO) was arrested for alleged financial fraud, police said on Monday. The police spokesman Ruwan Gunasekera said that Piyal Nandana was arrested following a complaint lodged by the SLC to the Inspector General of Police.
Earlier on Monday, former Sri Lankan captain and country's Petroleum Minister Arjuna Ranatunga said that India's Central Bureau of Investigation (CBI) could provide technical expertise in probing widespread allegations of corruption in cricket.
"India has specialized knowledge on the issue having taken action against many corrupt activities in match-fixing. The Prime Minister (Sri Lankan) and I made a special request to Indian Prime Minister Narendra Modi. He pledged assistance," Ranatunga told reporters.
READ | Tendulkar Plays Football With Local Kids, Demonstrates Sanitation Awareness in Bhutan
"We don't have the expertise or the laws to deal with this problem in a proper manner. India promised to help us in drafting legislation too," Ranatunga said after returning from New Delhi.
Ranatunga said that for the current lowly standing of Sri Lanka in international cricket, the corrupt local administration was responsible.
"It is no point blaming the players for the poor showings," Ranatunga said.
The arrest of the Sri Lanka Cricket CFO is related to an alleged financial fraud, which was unearthed last September.
An alleged attempt to transfer to an offshore account USD 5.5 million connected to the broadcasting rights of the current England tour of Sri Lanka was reported to the police's crime investigation department.
The SLC had cited the CFO Nandana as the prime suspect, who had claimed that his e-mail account had been hacked and sent the request to transfer the money to an off shore account. He was sent on compulsory leave.
The money was one of the three tranches coming from Sony Picture Networks for broadcast rights of the England tour.
The corruption and fixing allegations have hit the country's cricket hard after a documentary aired in May alleged massive global corruption in cricket.
After it was aired, Galle groundsman Tharanga Indika and former first-class cricketer Tharindu Mendis were found allegedly speculating about fixing the pitch to ensure a result in under four days in a Test match against England.
Both men have been suspended by Sri Lanka Cricket pending an ICC investigation. A third man, provincial coach Jeevantha Kulatunga, was also suspended.
Sanath Jayasuriya, a member of the 1996 World Cup winning squad, is under investigation by the International Cricket Council's anti-corruption unit, along with several others. Jayasuriya has been charged for not co-operating with a match-fixing probe and concealing information.
(With PTI Inputs)