Women's Under-19 World Cup: Title Win Paves Way For Future Senior Team And Franchise Stars
The under-19 win puts Shafali Verma in very high company indeed, as skipper of a champion side in that age group.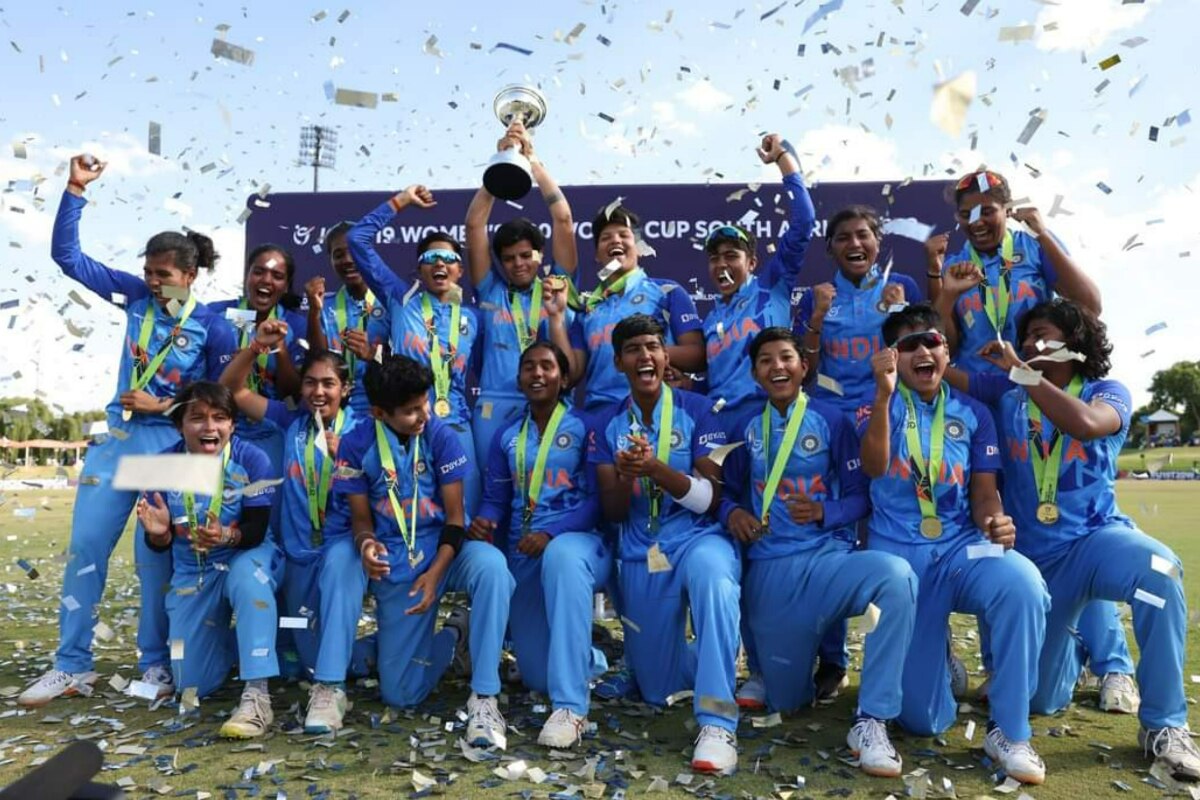 New Delhi: It was quite a coincidence that the Indian women's under-19 side lifted the ICC World Cup title in South Africa just a few days after the Women's Indian Premier League (WIPL) was finalised and then the franchises decided, making the WIPL the second-richest cricket franchise anywhere in the world. While the announcement of the franchises and the money involved spurred a couple of retired players to re-visit their decision to hang up their boots, for the under-19 side, it was the opening of a door that promises a lot to them if they want to opt for cricket as an option. Till now, even after the cricket board giving promising equal wages for men and women cricketers, the career choice for the latter hadn't been with its challenges. But now, there is a new horizon to look at.
The under-19 win puts Shafali Verma in very high company indeed, as skipper of a champion side in that age group. Beginning from Mohammad Kaif in 2000, followed by Virat Kohli (2008), Unmukt Chand (2012), Prithvi Shaw (2018) and finally Yash Dhull in 2022 and now Shafali, this is quite a side indeed.
However, even for the best, it has not always been easy. Unmukt Chand left the Indian cricket scene rather disappointed while Prithvi Shaw is still struggling to find more than a toehold in India senior colours.
In any case, many of the names that crop up at age-group level have often vanished with time, though the IPL did create at least something to look forward to for the youngsters.
So, it may not always be a grand road to fame and fortune for all the under-19 girls but for a few at least, there will be greener pastures. While the likes of skipper Shafali Verma and Richa Ghosh, who are already senior team players, the WIPL will surely bring some good news, many of the others too will be hopeful of a viable career option.
In any case, the Under-19 win was worth noting. It hasn't been easy for the Indian women even at senior level, especially against teams like Australia and England. While the existence of senior team players in the U-19 squad does make it a little unfair on the other sides, it also reflects on how deep India's cricket roots are.
The only way for the women now is forward, though with money and fame will also come questions about performance and success rate. But nothing comes for free, definitely not such prizes. So, time for the girls to gear up for the really big push.