WWE India Tryout 2019: World Wrestling Entertainment Heads to India in Search of Next Superstar, Here Are The Registration Details
WWE will be holding the first-ever tryouts in the country during March and will handpick around 5-6 wrestlers, who will get the opportunity to train at the WWE Performance Center in Florida.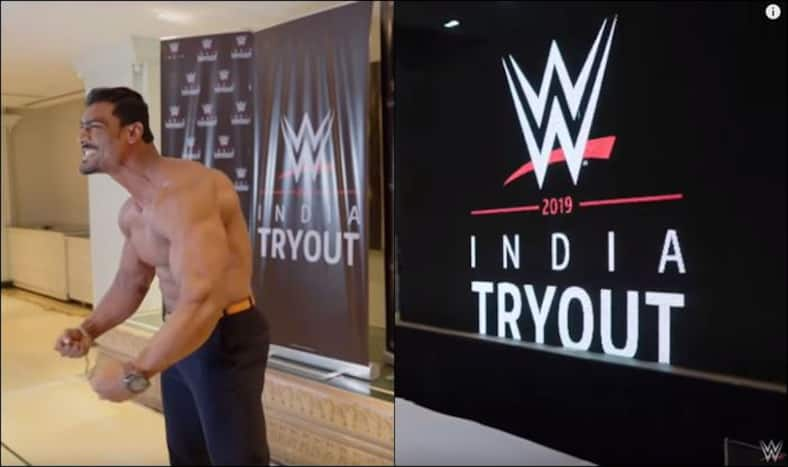 In what will be an opportunity of a lifetime for wrestling enthusiasts across India, World Wrestling Entertainment (WWE) will be holding the first-ever tryouts in the country during March and will handpick around 5-6 wrestlers, who will get the opportunity to train at the WWE Performance Center in Florida. WWE are making a considerable amount of effort to garner more depth in the Indian market and are also in a hunt for potential wrestlers for the company in the country. Earlier last year, WWE sent the likes of Braun Strowman and Matt Hardy to different cities across the country for promotional activities and to establish a network for good talent hunt programmes.
WWE's Director of Talent Development Canyon Ceman recently revealed that the WWE are aiming to make their Indian talent pipeline to be the most robust of any of their international markets.
Recently, the WWE released a video of their tryouts across the cities of Mumbai, Delhi, Rohtak and Chandigarh, where a panel including India's first-ever women wrestler Kavita Devi is seen shortlisting contestants on the basis of charisma, fitness, and talent. The pool from where the recruitments take place are from a diverse background in sports and athletics, including kushti, kabaddi, wrestling, American Football, basketball, combat sports, cricket, and bodybuilding.

"India has an extremely large and passionate fan base and remains a top priority for WWE as we continue to localize content globally," said Paul 'Triple H' Levesque, WWE Executive Vice President, Talent, Live Events & Creative.
"I am confident this latest talent tryout will result in a world-class pool of athletes ready to pursue their dream of becoming the next WWE Superstar from India."
One of the major reasons for former WWE champion, Jinder Mahal's surge in the company since 2017 has been because they want to get more traction and build a large audience base here. This has worked well as the viewership has increased in the country. India has had good wrestling-base in the states of Haryana and Punjab and the company are looking to make the most of the resources here by setting up a good scouting system.
A huge success story for WWE's talent recruitment programmes is Kavita Devi of Haryana, who was discovered at WWE's first open tryout in Dubai in April 2017. Kavita registered history by becoming the first woman from India to compete in a WWE ring when she made her debut in the inaugural Mae Young Classic. She has also competed on WWE's biggest stage during the Women's Battle Royal at WrestleMania in New Orleans.
Registration Details:
According to the WWE website, the official WWE recruitment website at www.wweperformancecenter.com is tailored to athletes who are interested in pursuing a career in sports-entertainment, the website features information about the WWE recruitment process and provides a detailed look at what day-to-day life is like for NXT Superstars and members of the WWE Performance Center roster.
The online hub includes step-by-step instructions on how to apply for a tryout, as well as access to the official application form; an overview of the many resources available to WWE Performance Center recruits, from professional development and life-skills services, to in-ring training and on-site medical care; photos of the entire Performance Center roster, including current NXT Superstars and champions; biographies of the WWE PC's industry-leading coaching staff; testimonials from Monday Night Raw and SmackDown Live Superstars; and videos from past tryouts, both those held at the Performance Center and internationally.
The final contestants for Mumbai tryouts have been shortlisted. However, this is not the last tryout programme. Register your name on the website and you can avail the opportunity for the next tryouts, in case you missed out on the current one.
Inputs From WWE Media Release.