WWE Legend And Olympic Gold Medallist Kurt Angle Could Return in WWE Super Show Down
World Wrestling Entertainment (WWE) legend and RAW general manager Kurt Angle revealed he was ready to return to the ring again.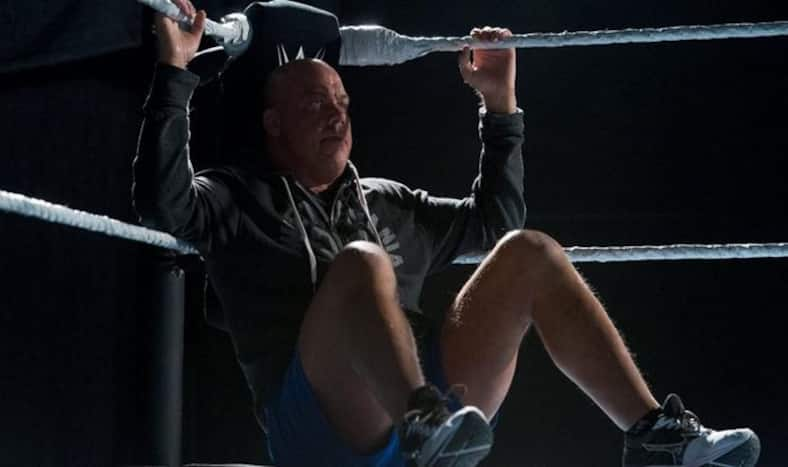 World Wrestling Entertainment (WWE) legend Kurt Angle is rumoured to make a return in WWE Super Show down this Saturday in Australia. Should that happen, He will join the likes of other retired legends on the  roster like Shawn Micheals, Triple H, The Undertaker who will fight in an epic battle where the deadman Undertaker will take on Tripl H with their respective former team mates Kane and Shawn Micheals supporting them on ring side.
Who will Kurt Angle battle, if he fights?  Ever since Baron Corbin was appointed the WWE Raw acting manager, he has been strongly linked with a fight against Kurt Angle
Corbin told Give Me Sport: "I mean, we all know Kurt and he has been here a long time and he's done a lot of amazing things.
"And I think him as a competitor if I push his buttons enough, one of these times he's going to snap.
"I think it's one of those things where it will definitely happen. Knowing Kurt and knowing how frustrated he can get, and I can be quite the aggressor myself.
I bet Kurt Angle will return

— Sampool (@SamTheManAbbott) September 18, 2018
"It's one of those things where whether they [WWE] want it to happen or not, it may happen."
Angle is one of the greatest wrestlers of all time as he has beaten the likes of Stone Cold Steve Austin, The Rock, The Undertaker and other greats.
The Olympic gold-medallist has had a glittering career in wrestling entertainment with a remarkable spell with WWE's rival Total Nonstop Action (TNA) as well, where he won the TNA World Heavyweight title six times and was inducted into the TNA Hall of fame in the class of 2013. Angle has also won the WWF/WWE title four times and the World heavyweight champion one time.
Its no secret that Kurt Angle wants to wrestle again, in one of his Q &A sessions on Facebook a while back, He was asked by a fan if 'there is another run as champ for the Olympic gold medalist?', Angle replied "I hope so. That's up to the powers that be. I'm healthy right now. Ready to go if I get called on."
Another fan also asked  'Kurt, with all your tenures with TNA and WWE, which current WWE superstar would you like to face again that you competed against in TNA' to which the hall of Famer replied, "Joe, Roode, or AJ. I've always felt that those 3 were the best of the best. I hope I get another crack at all of them!"

A match against any of the three highly accomplished wrestlers, should it ever take place, would be a blockbuster among wrestling entertainment fans.
Since Kurt Angle's return to the WWE, he only featured in one major event, which came in Wrestlemania 34, where he teamed up with former UFC Women's champion Ronda Rousey in a match-up against the pair of Triple H and his wife, Stephanie Mcmahon. Angle and Rousey won the match.
Following the match, Angle went back to his role as the general manager of the Monday night weekly, RAW.
His will to make an in-ring return also comes at the aftermath of a brutal bust-up with 'the beast' Brock Lesnar a few weeks ago, Angle had summoned after the WWE universal champion following his 3-month absence from the WWE. When Kurt Angle addressed him, Lesnar attacked Angle with his finishing manoeuvre 'The F5'.
Angle also stated if he is going to get back at Brock Lesnar, "I'm a forgiving man, but I also pick my spots when I retaliate. I will eventually get him back. Or, I could just suspend him after he loses the title at [SummerSlam]. We will see. And he will lose the title. My money is on Roman [Reigns]," he said.

Wrestling fans across the world would hope to see him walk down the ramp with his epic entrance theme donning his iconic wrestling attire.