4 credible LGBT tour operators in India
As India gets more progressive, these trust-worthy LGBT tour operators in India offer the best services to travelers!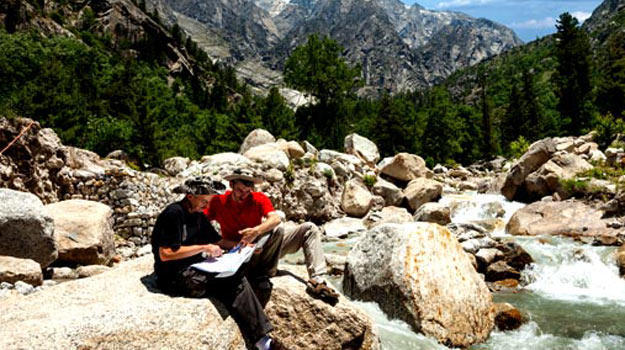 India is a preferred holiday spot for travelers all across the globe. While there was a time when being a gay traveler in India was not very easy, things are much better now with several places in the country becoming more and more progressive by the day. LGBT tours in India are slowly catching up. LGBT tour operators
Thanks to these tour operators you can plan a safe and rewarding trip to India and enjoy this marvelous holiday destination to the fullest! (ALSO SEE 5 best gay honeymoon destinations in India)
Indjapink
India's most popular LGBT tour operator, Indjapink was launched way back in 2008 by New-Delhi fashion designer Sanjay Malhotra. It gained recognition as India's first luxury travel organization for gay men only. Since then, it has been the go-to operator for gay and gay-friendly tours to prime tourist attractions in India like Ladakh, Agra and Goa.
Find out more on their website.
Planeta Rosa
Headquartered in Delhi, Planeta Rosa offers amazing tours to the popular Indian holiday spots like the Golden Triangle (Delhi-Agra-Jaipur), The Taj Mahal, Rajasthan, Goa and Kerala. They deal in gay luxury holiday packages including hotel, flight and train ticket bookings.
Find out more on their website.
CHECK OUT 5 best gay-friendly travel destinations in India
Pink Vibgyor
Founded in 2009, Pink Vibgyor specializes in group tours and exciting activities like boat rides on the river Ganges, heritage walks in Varanasi and tonga rides in Agra. Their choice of hotels has garnered admiration due to the meticulous selection process and they also have a group leader who accompanies the tourists to help with local language and also resolves any issues that might arise.
Find out more on their website.
Pink Escapes
One of the best options for luxury tours in India, Pink Escapes specializes in visits to gay-owned or gay-run establishments with the aim of introducing travelers to lives of those in the LGBT community of places they visit. From helicopter rides across the Himalayas to backwater cruises in Kerala, Pink Escapes offers a host of fun activities for a rejuvenating experience.
Find out more on their website.
Have interesting travel photos you'd like to share with us? Send photos from your travels to travel@corp.india.com, don't forget to mention where you've shot the picture and get a chance to be featured on our website! So what are you waiting for? Hurry!
Have something to add to this story? Post your comments in the discussion board below; we will be thrilled to hear from you!