Best Winter Holiday Destinations near Mumbai for 2017
Mumbai is blessed to be surrounded by some fantastic destinations which are perfect for a winter holiday. We give you the best places to visit near Mumbai during winter 2017.
Winter is almost here and you can feel it in the air. If you are an early morning person, you must already have noticed the cold, pleasant dawns since the last few days in Mumbai. Mumbai is known for its summer heat which is why locals wait with bated breath for winter to come in and rescue them from the wrath of the scorching sun. Now that the weather has started getting cool and pleasant, you can see more and more people taking walks, going sight-seeing and exploring the city. While there is loads to see and do in Mumbai, it is also blessed with some fantastic getaways that are ideal winter vacation destinations. Mumbai is located in the state of Maharashtra which is home to part of the Western Ghats. This means that a considerable part of the state is abundant in natural beauty and lush green locales. It also happens to fall on the western coast of India which means that it is home to some serene beaches. And then there are the historic forts scattered all around that make for amazing treks. No matter what kind of traveler you are, there is an excellent holiday spot for you near Mumbai. (ALSO SEE Best Winter Holiday Destinations in North India for 2017) As we get closer to winter 2017, here are some of the best winter holiday destinations near Mumbai you can plan to visit.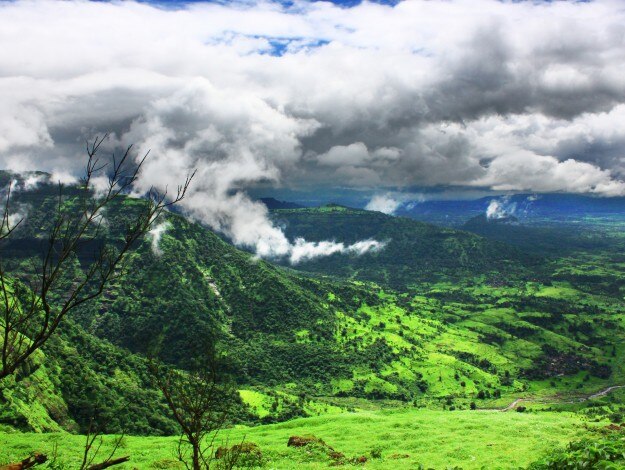 One of the most popular getaways from Mumbai, Matheran is a delight during winter. It is one of the most eco-friendly destinations in the country with no vehicles allowed on the hill station. With a number of comfortable accommodation options including some with breathtaking views and a majestic ambiance amidst nature, Matheran is an ideal winter vacation spot. And it is located just 80 km from Mumbai!
This one is a long drive but totally worth the effort. Perhaps one of the most serene and unexplored beaches of the state, Vengurla treats you to a rejuvenating getaway amidst hillocks dotted with palm trees. The MTDC resort here is located at an ideal spot and is simply perfect for a winter sojourn. Total distance from Mumbai is 547 km and the drive takes a little under 10 hours. Also, Goa is not too far from here which means you can always do a circuit tour! DO SEE Best Places in Kerala to Visit during Winter 2017
Another spectacular beach in Maharashtra that is popular amongst locals is Diveagar, which is located at a distance of 189 km from Mumbai. Its Suvarna Ganesh temple attracts several devotees all year round but for tourists, it is the amazing beach that is the biggest draw. The nearby twin forts of Shrivardhan and Harihareshwar are also worth visiting on this trip as they are both excellent excursions for nature lovers as well as history buffs. During winter, the weather in this entire stretch is way too pleasant to be missed. Also, the food in this belt is your best bet to get a taste of Maharashtra's coast.
Known for its lush green backdrops and lovely waterfalls, Bhandardara is a great getaway from Mumbai. The drive on the Mumbai-Nashik highway is a delight and makes for a lovely road trip. Located at a distance of just 164 km from Mumbai, Bhandardara attracts several tourists throughout the year but it is during winter that the weather here is to die for. Nearby treks like Kalsubai (Maharashtra's highest peak) and Harishchandragad are ideal excursions for trekkers and nature lovers.
Mumbai is blessed to be at a distance of just 591 km from Goa. This means that a drive of just 10 hours and 15 minutes can get you to the country's most popular and vibrant party land. What can be said about Goa that hasn't been said already? Its breathtaking beaches, spectacular sunsets, wonderful people, lip-smacking food, trendy bars and clubs, lively markets – everything is what dream holidays are made of. Winter is peak season in Goa which means it is thronged by travellers from all across the globe. It is a great time to meet new people and be part of some of the best parties of the year.
So, now that you have a list, start planning your trip and book your tickets before it's too late. After all, there's no better time to explore out country than during winter!