Celebrate Love With A Romantic Valentine's Day Getaway At Karma Lakelands In Gurgaon
Lakeside dining, special menus, live music and more, here is what makes Gurgaon's Karma Lakelands a good spot for a romantic weekend away.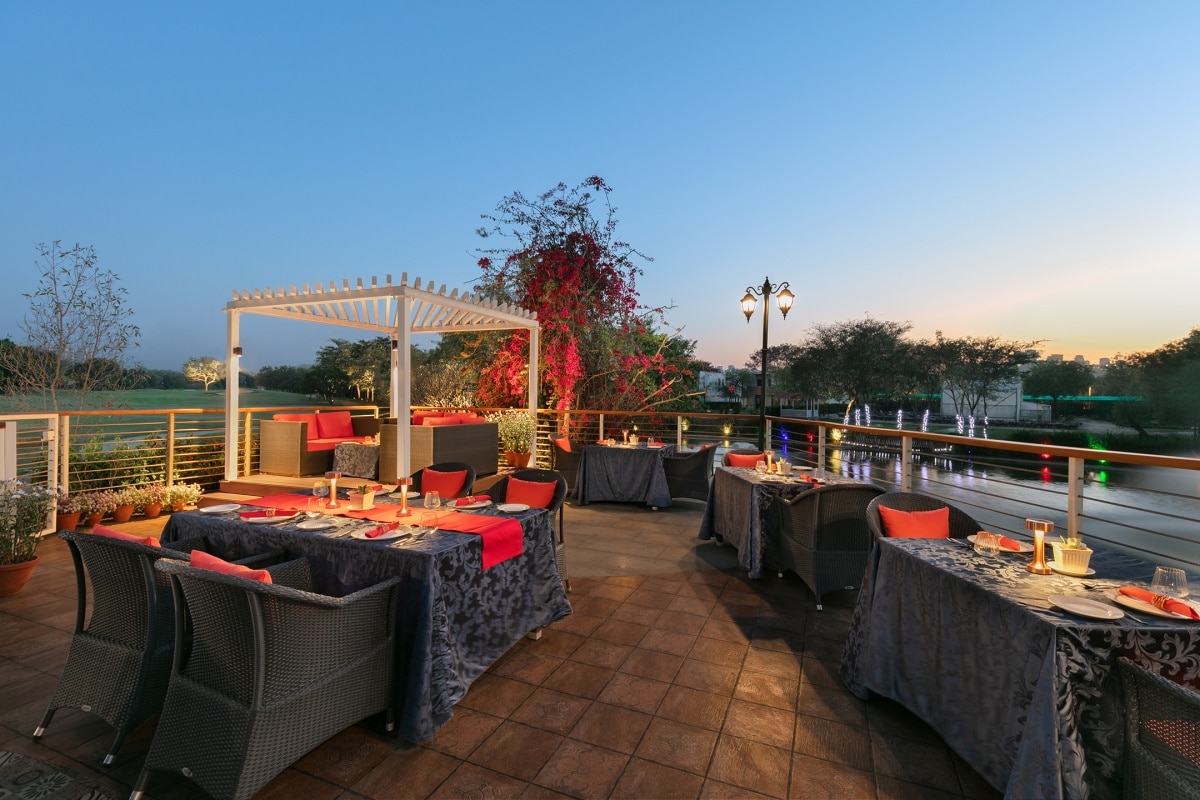 Gurgaon: A day of celebration of love, Valentine's day is one of the best times to take the excuse and spend some quality time with your loved ones. Romantic getaway is a good way to rejuvenate the spark of love away from the dusky days of the mundane. If you are looking for one such quick getaway from Delhi-NCR, here is one such suggestion -Karma Lakelands Golf Resort in Gurgaon with its luxurious villas, quaint cottages, surreal surroundings, lakeside & golf view dining options, ticks all the boxes for a romantic getaway.
Romantic Dinner at Lake 360 INR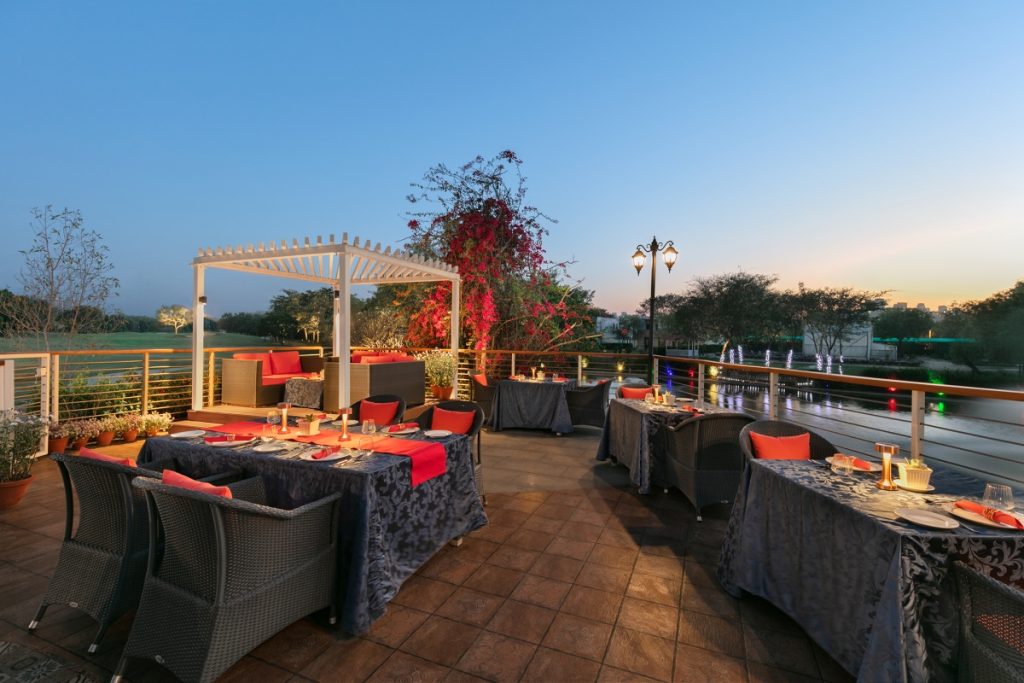 Located on a Lakeside deck, surrounded by 235 acres of greenery, amidst a golf course, the sheer setting oozes romance where one experiences glorious sunsets, birdsongs, flowers and balmy winds. The restaurant serves European fusion food – where classic Indian and European recipes have been reimagined and reinvented to give our patrons an exotic yet familiar experience. The ingredients are organic from the property's own farm lands or ethically sourced. Delicious and delicately crafted beverages compliment the food. The view still remains the highlight!
On Valentine's Day, the destination has planned a romantic evening for couples offering a 3 course set menu along with soft beverages for dinner. Sit by the lake, savour the view and enjoy delectable dishes, impeccable hospitality and the company of your loved one!
Lazy Lunch at Pizza Bay, Average meal price for two – approx. INR 2000
A multi-speciality menu and the perfect crust ensure you have the time of your life. There is LIVE music and you can take the stage, twirl your beloved or dedicate a song to them. To put it simply, love is in the air! Come, inhale the glory and create lovely memories.
Exclusive Celebration at Khet by the Lake  Starts INR 40,000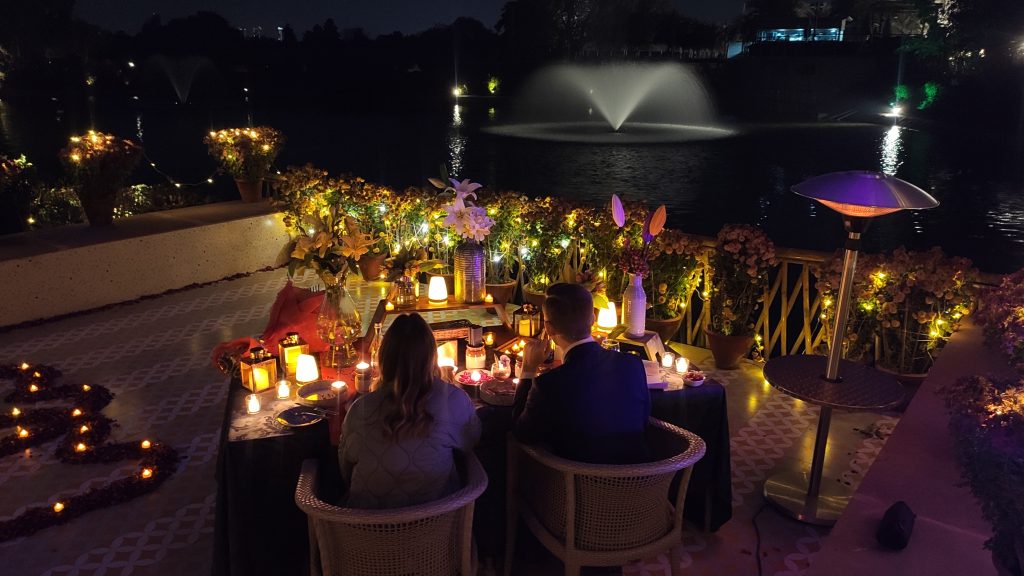 Amidst the lush backdrop of our organic farmlands, surrounded by magnificent trees, overlooking the lake, a surreal private dining setup awaits!  Khet by the Lake is our exclusive private dining experience where freshest delicacies are served amidst beautiful surroundings at our lake side dining destination. Savour an indulgent 3 / 5 course meal with a choicest selection of wines. A personal butler and chef ensure all your wishes are taken care of.
Be it a confession of love, or the celebration of a milestone, this unique setup ensures every moment becomes a beautiful memory!