Chadar Trek images that will make you want to hit the ice road in Ladakh
The Chadar Trek is one of the most difficult treks for the average hiker, but there is incredible beauty in return.
Nine days, 11,000 feet above sea level, and a frozen river: these are the ingredients that make the Chadar Trek, one of the most difficult trekking trails in Leh, Ladakh. This is where you see the harshness of the Leh landscape at its rawest, and it attracts an increasing number of people from all over India every year. Here are some images that capture the trek in its magnificence, and if you plan on trekking up the Himalayas, here are some tips to help you prepare.
The Chadar Trek covers around 75 km and takes roughly nine days to complete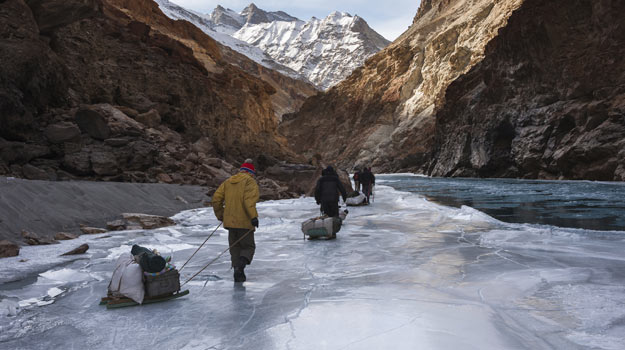 The trek connects the Zanskar valley to the village of Chiling Sumda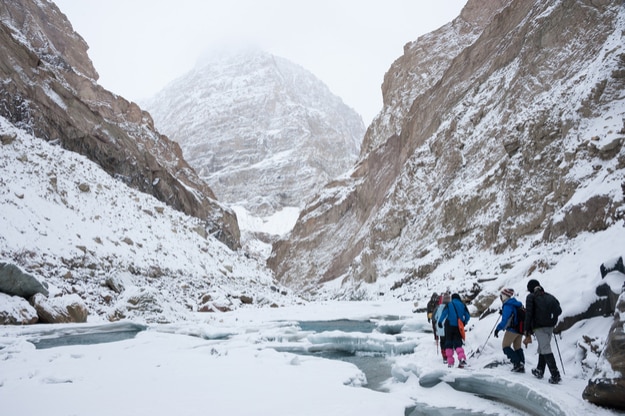 Chiling serves as the trailhead and base from which the trek starts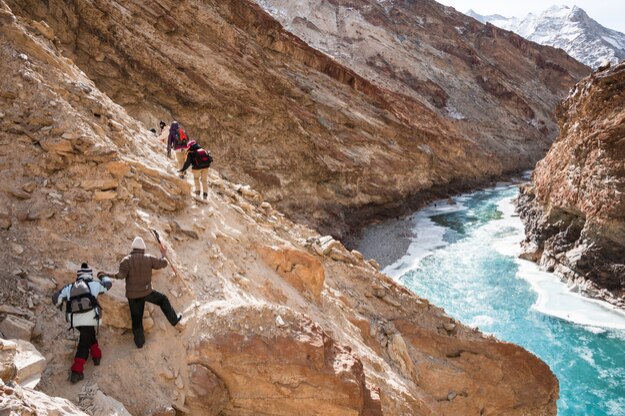 The trek is best done in the winter months, especially in February when the ice is most stable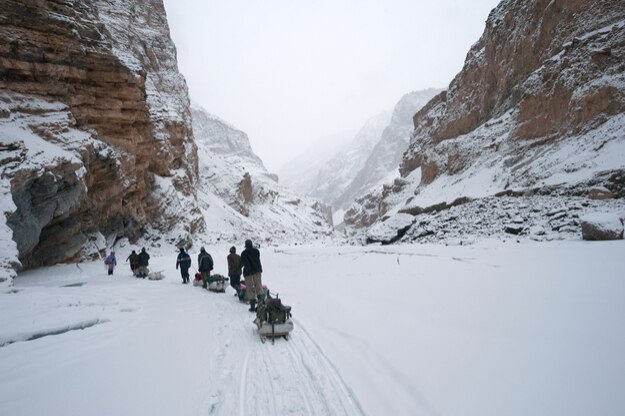 The Chadar Trek takes you from Chiling to Padum, with locals to help you along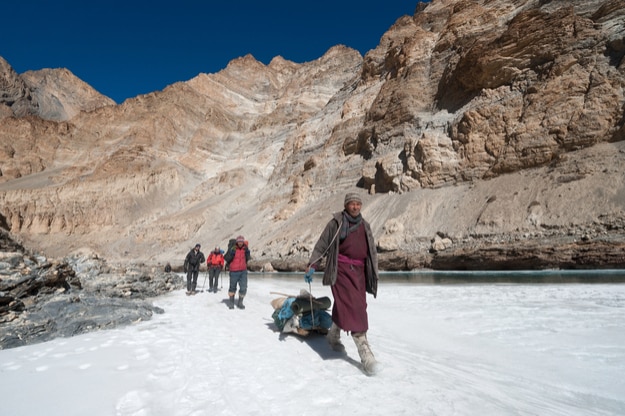 Along the way, you get to walk on the frozen river and cross the Zanskar gorge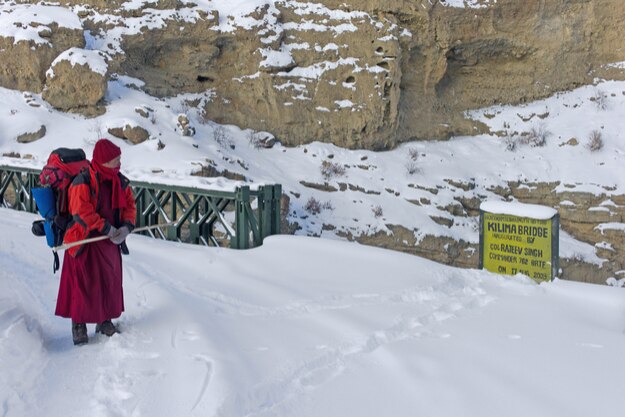 The Chadar  Trek exposes you to some of the harshest climate in India
And the dangers of the trek bring you closer to yourself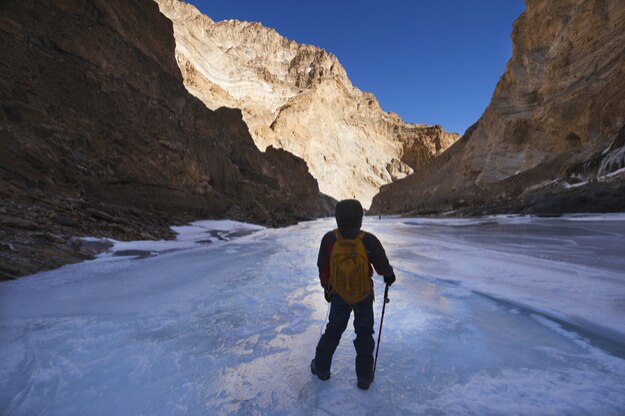 NOW SEE Unexplored places to visit in Ladakh for your summer vacation
Have interesting travel photos you'd like to share with us? Send photos from your travels to travel@corp.india.com, don't forget to mention where you've shot the picture and get a chance to be featured on our website! So what are you waiting for? Hurry!
Have something to add to this story? Post your comments in the discussion board below; we will be thrilled to hear from you!