Ervis Has Been Designed to Suck Plastic From The Surface of Our Oceans
Ervis Has Been Designed to Suck Plastic From The Surface of Our Oceans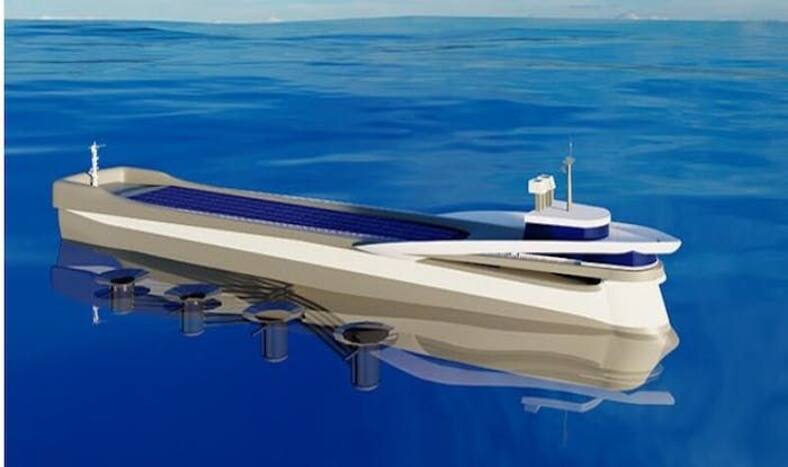 It's always great to know that there are people out there who are on a mission to save the planet. But the feeling is tinged with pride when you get to know that a young, 12-year-old boy from Pune's Indus International School is overwhelmingly committed to doing something for the world he lives in.
Haaziq Kazi is a huge sensation. That's because although he's a school going boy, he has ended up innovating and designing a ship called Ervis that could potentially clean up our oceans by sucking out all the waste including the deadly plastic. Kazi believes in being a problem solver rather than being the one who creates problem.
After watching a documentary about a whale being found dead in 2013 due to intestinal congestion, and while thinking of ways of helping the planet for a school project, he stumbled upon the idea of Ervis. He mentioned in his Ted-Ed Student Talk that all the plastic that we feed to our oceans, ultimately end up on our plates because the small fish eat the micro-organisms that feed on plastic, and then they in turn are eaten by bigger fish that end up on our plates. To free people of the vicious cycle, the young mind  is leaving no stone unturned to clean our oceans.
While observing the swirling water going down the drain while washing his hands, he realised that he could use the same concept to suck in waste from the oceans.
To break down how Ervis – the futuristic-ship, with its saucers – works; it will clean waste matter floating on the ocean surface, then analyse the waste collected, and finally stop the waste at source, preventing it from getting disposed in the ocean. Imagine how that would help both mankind and marine life in a big way.
While the first prototype lasted for about seven seconds before coming apart in his bathtub, Kazi kept at it till he reached a stage where he could work with scientists and 3D designers and come up with a more "bleeding edge" model of the current design of the ship. Conscious of not adding to air pollution of any kind, Kazi has powered the ship by hydrogen and other renewable natural gases. What a wonder this young guy is!