From Historic Monuments to Exotic Culinary Treats – Imphal is a Traveller's Delight
Manipur's Capital Imphal Offers a Great Mix of Cultural And Natural Places to Explore.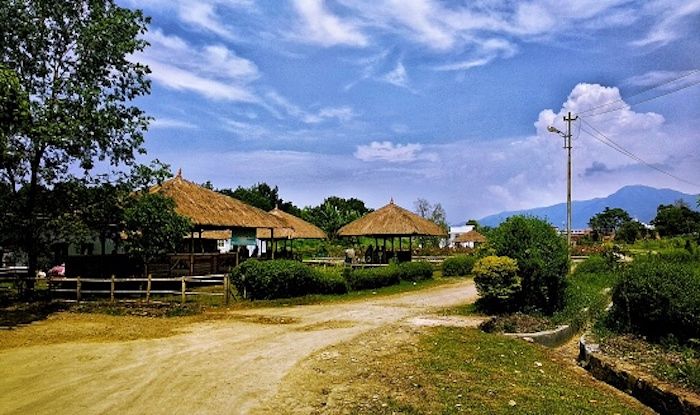 Nestled in the northeastern frontier of the Himalayas at an elevation of 2,579 feet, the beautiful capital city of Manipur – Imphal – is a must-visit for the discerning traveller. Its mesmerising landscape comprises of hills, forests, valleys, and rivers, offering a range of activities you can indulge in. Imphal is a great place for a rejuvenating retreat far away from the deafening cacophony of the urban settlement. From historical monuments, cultural festivities to buzzing streets and exotic culinary treats – the city is an explorer's delight.
Start exploring Imphal with an excursion to the Palace of Kangla; the remains will provide not only an insight into the history of the city but will also make for a visual delight as it is surrounded by an artificial lake. Historical and religious attractions inside the Kangla Fort include Govindaji Temple, Hijagang Temple, Kangla Museum Building and Manung Kangjeibung.
Visit the largest freshwater lake in the northeast – Loktak Lake – for some unparalleled peace and quiet. It has many small and big islands floating on its surface, and is a sheer delight and an experience of a lifetime for travellers.
View this post on Instagram
If you'd like some wildlife adventure, go on a safari ride at Keibul Lamjao National Park. The national park is known for its floating decomposed plant materials, locally called phumdis. It is also the habitat of the endangered Eld's Deer or Sangai, along with being home to 55 species of birds and 420 species of animals.
Don't come back without shopping local handicrafts in Imphal. The city buzzes with local markets and shopping malls such as Thangal Bazaar, Paona Bazaar, Imphal Supermarket and Kakwa Bazaar where you can pick up some really gorgeous souvenirs. Then you've got to relish the food Imphal offers which is heavily influenced by the Tibetan cuisine. Hence, momos are a must-try, along with Chamthong or Kangshoi (vegetable stew) , Eromba (a combo of rice and fish), Morok Metpa (a spicy chutney) and Paaknam (fish cake).
Hike up to the Imphal Valley for a magnificent view of nature; calm and infinite in its appearance. The oval and canyon-shaped valley happens to be the result of coming together of plenty of small rivers originating from nearby hills, such as the Iril, Thoubal, Khuga, and Sekmai. Take your cameras along for some of the most postcard worthy pictures from the place.