How to Cycle From Kinnaur to Spiti Valley in Himachal Pradesh
If You're Into Adventure, Cycling From Kinnaur to Spiti Valley Will Change Your Life.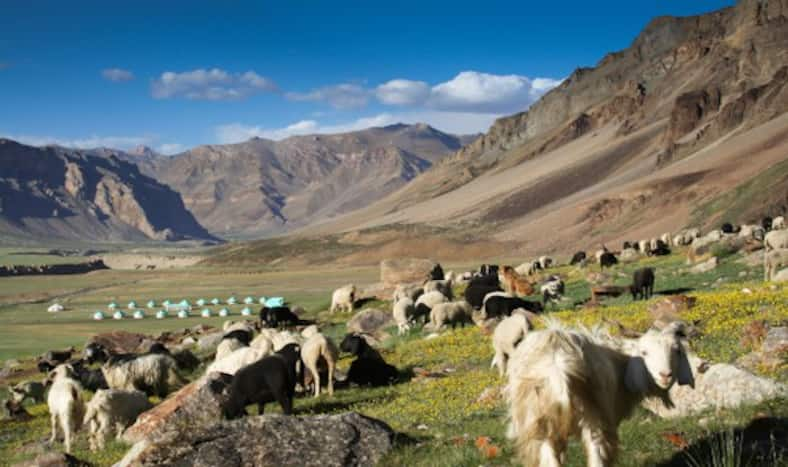 If you want to experience Himachal differently, consider taking a cycling tour over the Himalayan range from the southern lush green valley of Kinnaur to the Spiti Valley. Spiti is the northernmost part of Himachal Pradesh and runs parallel to the Tibet border. Spiti also means "Middle Country" – it lies between Tibet, Ladakh, Lahaul, Kullu and Kinnaur.
It is a sub division of Lahaul and Spiti district with its headquarters in Kaza. You will cycle through places like Kalpa, Tabo, Nako and Kaza and finally end it at Solang. Enroute you will cross the Kunzhum La and Rohatang Pass. A visit to the ethereal Chandratal Lake will of course be the high point of your trip. You will cycle through some of the toughest terrains at times on non-existent roads, braving rock falls at other times that will add to the overall thrill on the trip.
Travelling by every mode of transport has its own perks, but cycle through Himachal will ensure you have the luxury of getting up, close and personal with some of the most photographed and scenic regions in the world. Remember to slow down especially while you cycle on the old Hindustan – Tibet road, and soak in the beauty. Visit quaint old monasteries and camp at the remotest of places for a surreal experience. the ethereal Chandratal lake.
The tour will involve cycling for 5-7 hours daily at high altitude and it is recommended for people with prior cycling experience and with an extremely good level of physical fitness. We do not recommend this tour to people with chronic problems like epilepsy and those related to blood pressure or heart or diabetes.
Temperature during the day on an average is between 20 – 25 degree C and at night it ranges between 10 – 15 degree C and can occasionally drop to below 5 degree C. However the temperature varies a lot depending on the season and altitude.