Kumarakom Bird Sanctuary in Kerala is a Birder's Delight
Kumarakom Bird Sanctuary in Kerala is a Birder's Delight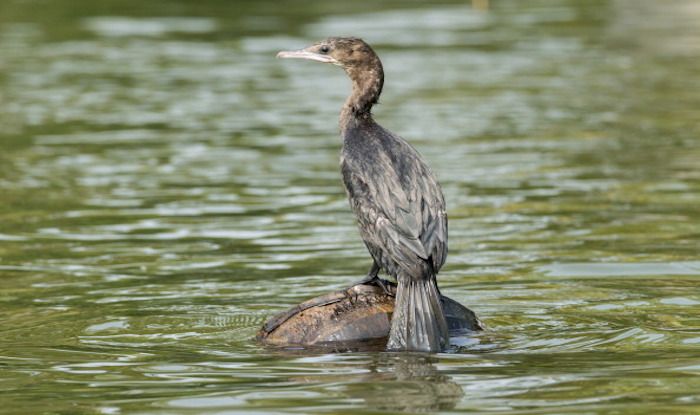 If you're one of those people for whom a holiday means going deep into nature and exploring the fauna and fauna of a place; this is just the right time of the year for some gorgeous birdwatching. Head to Kumarakom – 16km from Kottayam in Kerala – which is home to peaceful houseboats on the backwaters of Kerala and a renowned bird sanctuary.
Kumarakom Bird Sanctuary is located on the 5-hectare site of a former rubber plantation on Kerala's largest Lake Vembanad and is the haunt of a variety of domestic and migratory birds. November to February is an ideal time for travelling to this place: you get to spot birds like the garganey teal, osprey, marsh harrier and steppey eagle. If you want the best birding experience, head out between 6am to 8am with a camera in hand.
There are private tours around the area that offer great bird-life encounter with the myriad of species found near the Vembanad Lake; especially the Siberian cranes who flock to the region during the migratory months between November and February. A guide will help you make your way through the surrounding backwater village before you get to the sanctuary that strategically  sprawls on the bank of the river Kavanar.



View this post on Instagram
Among the resident birds, you're likely to spot the waterfowl, owl, cuckoo, heron, egret, moorhen, cormorant, darter, and Brahmani kite. During the migratory season, birds including parrot, lark, flycatcher are found in abundance. Some of the migratory birds come from the Himalayas too. Although a lot of patience is required, you may also get to witness the most beautiful sight of birds flying across the rice fields. Your guide could help educate you about the moves and sounds of the various bird species you spot on the tour. After a full day of birding at the paddy fields and lagoons at Kumarakom, you could bring it to a close by enjoying a full body Ayurveda massage in the area. The nearest airport from Kumarakom is Cochin (100 km /3h).