Photos of Great Sphinx of Giza Will Tempt You to Visit Egypt
These amazing photos of the Great Sphinx of Giza in Egypt show why this ancient Egyptian monument is a marvel.
Our word is full of natural as well as man-made wonders that are worth visiting at least once in a lifetime. One such wonder that has garnered the attention of many a traveler over the years is the Great Sphinx of Giza in Egypt. One of the most popular structures of the ancient world, The Great Sphinx is a limestone statue of a reclining sphinx. The sphinx is a mythical creature with the head of a human being and the body of a lion. Most historians believe that the head of the sphinx represents the Egyptian King Pharaoh Khafre. The Sphinx has been constructed on the popular Giza plateau which is also home to the Great pyramids of Egypt. Facing West to East, the statue is 238 feet long from paw to tail and 66.3 feet tall from base to top and 62.6 feet wide at the rear haunches. (ALSO SEE What this Indian traveler in Egypt witnessed while cruising along the Nile will stun you!) Pharaoh Khafre reigned from 2558 to 2532 BC and it is common belief that the Great Sphinx was built during this time, making it the oldest monumental sculpture in Egypt. Here are some breathtaking photos of the Great Sphinx of Giza in Egypt that show why it is a monument worth visiting at least once in your lifetime.
The Great Sphinx of Giza against a clear blue sky with the pyramids in the background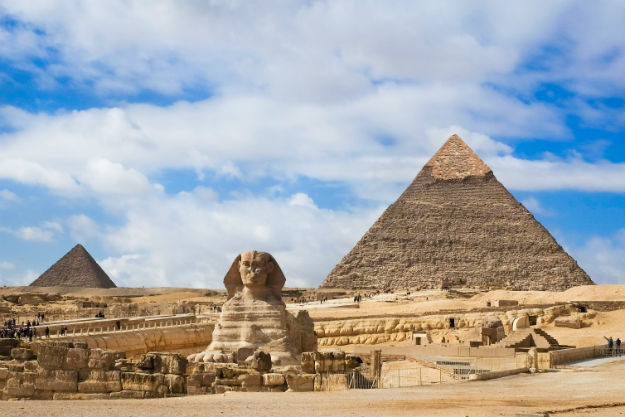 Against the shining sun!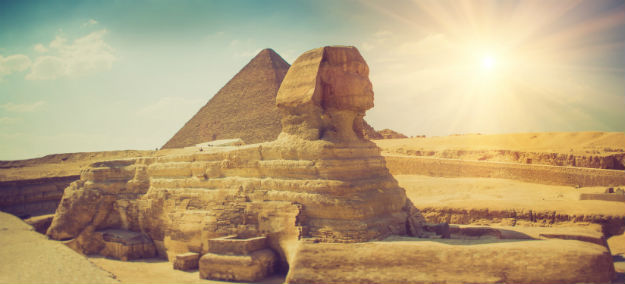 Front view of the Pharaoh's head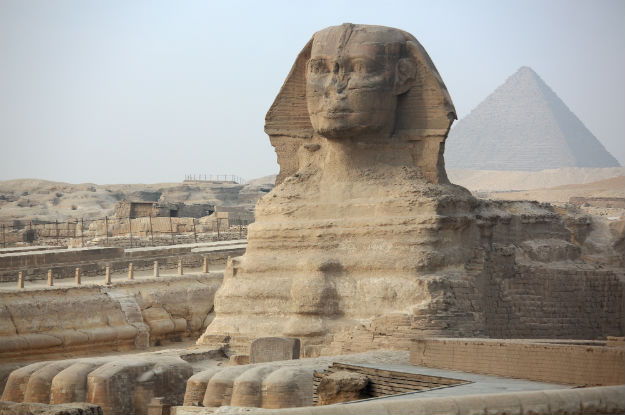 Tourists visit the Sphinx all year round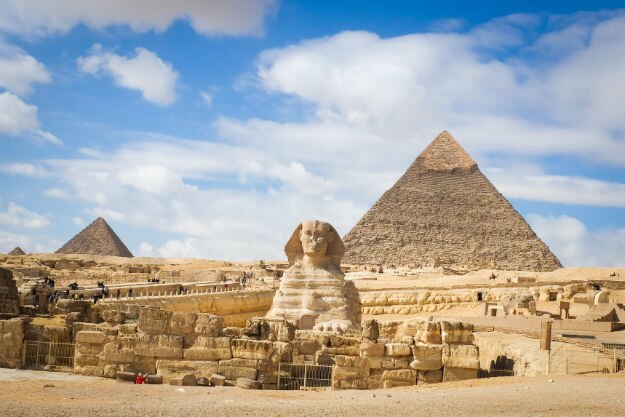 There's a dramatic shot of the ancient statue!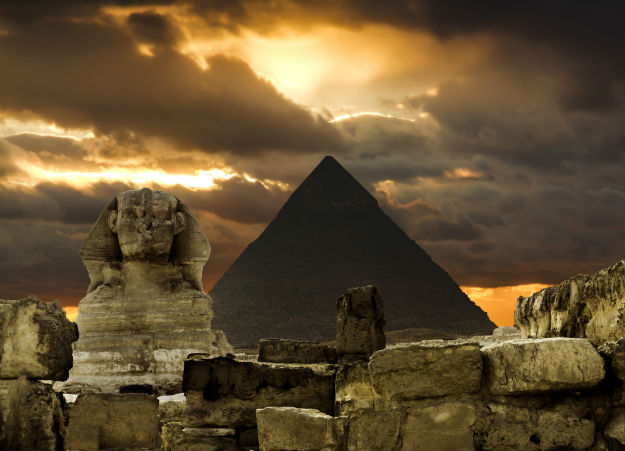 View of the Great Sphinx from another angle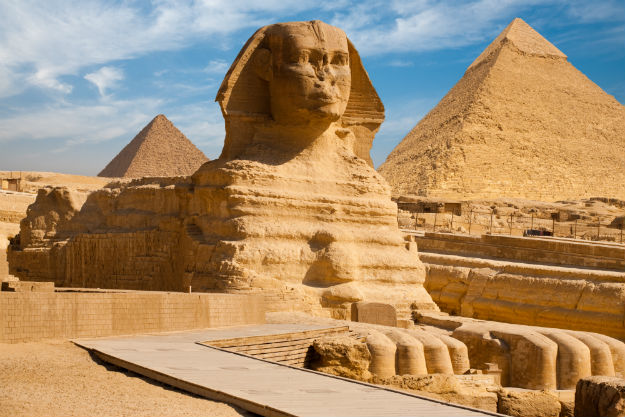 Tourist goes for the perfect kiss!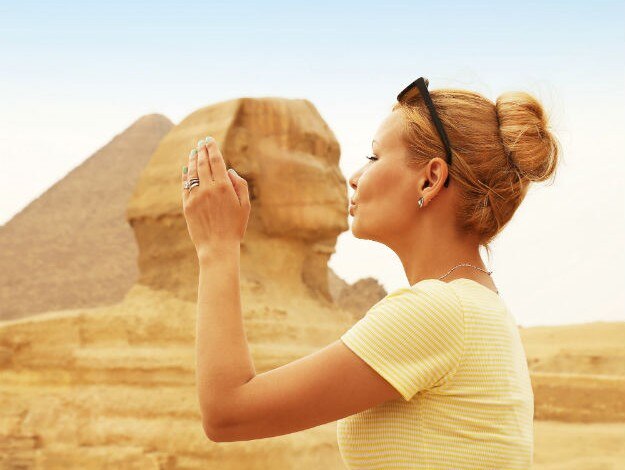 The Great Sphinx is one of Egypt's most popular attractions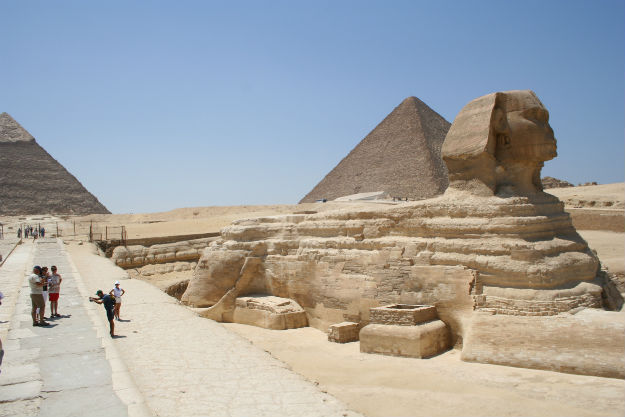 And you can see why!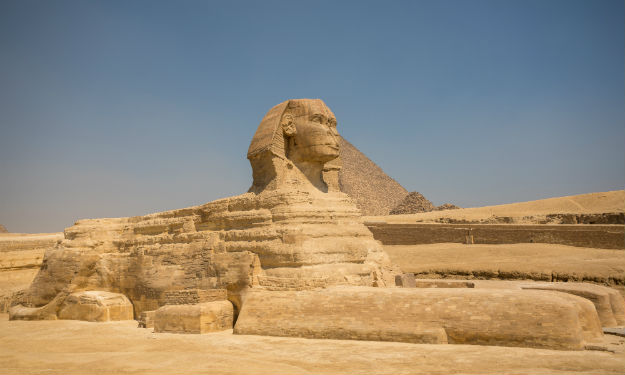 If you are a history buff, you will love the Great Sphinx!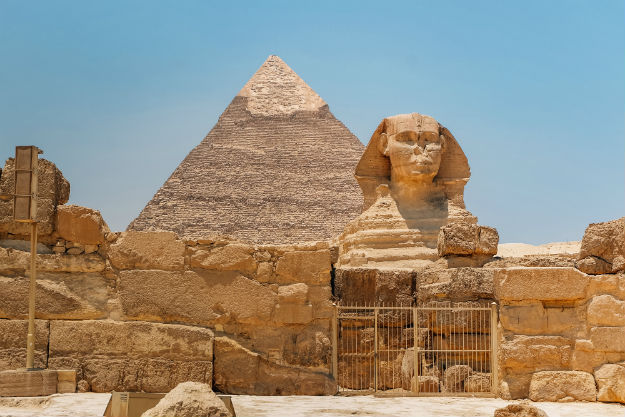 Not to mention, it is one of the most beautiful photographic opportunities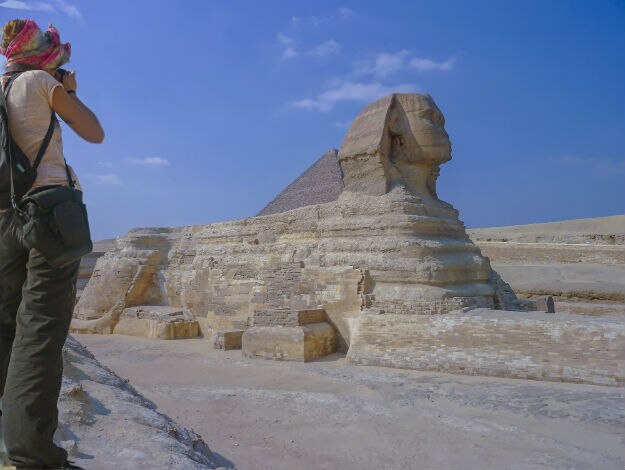 We leave you with this frontal shot of Egypt's most ancient monument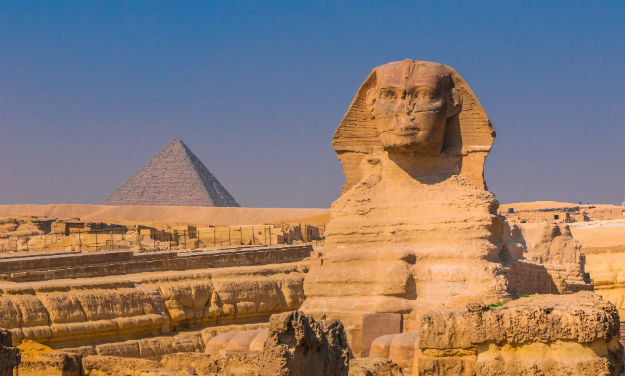 So, when do you plan to visit Egypt?